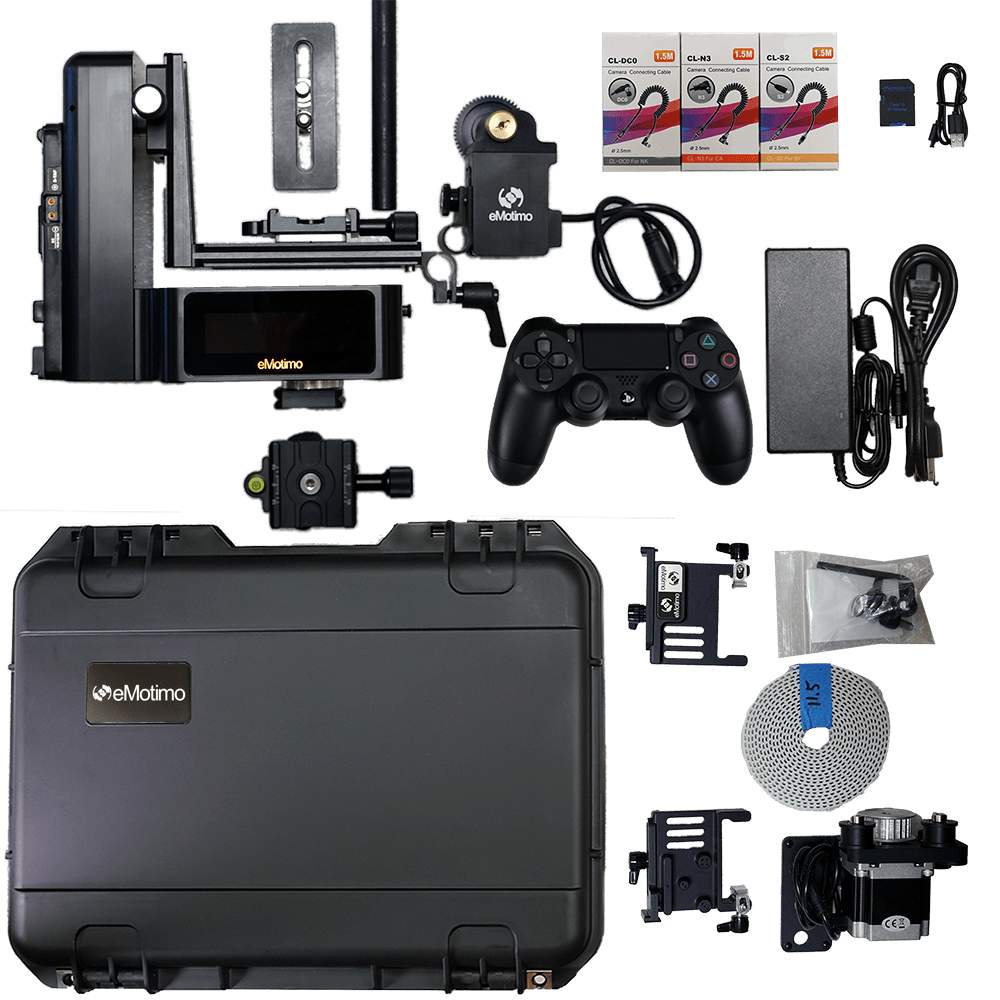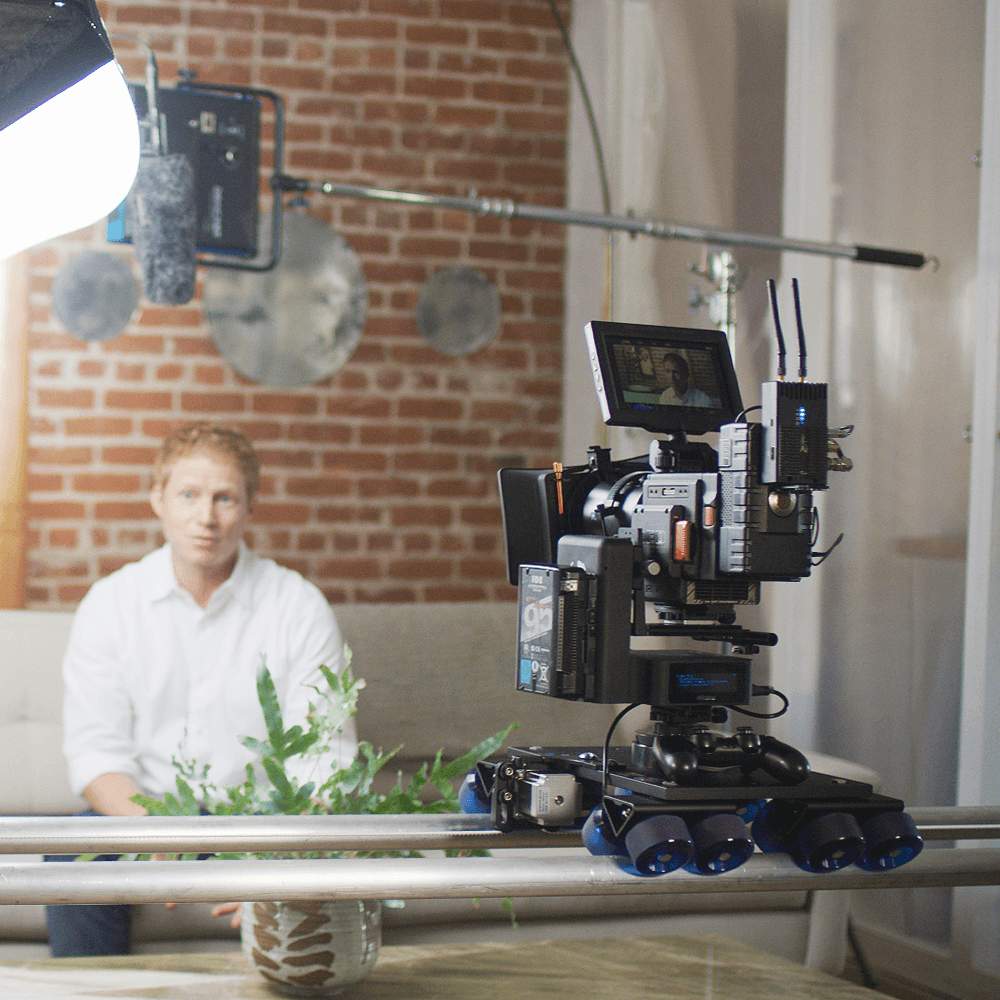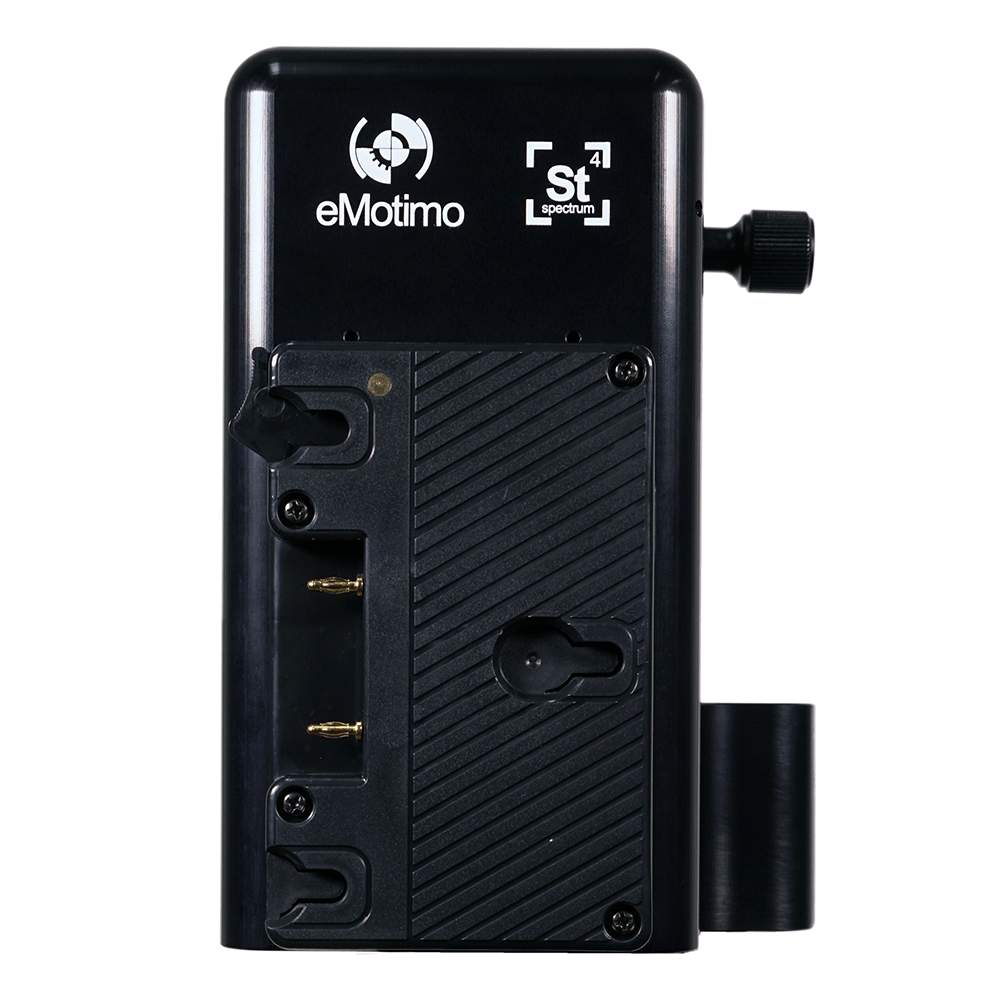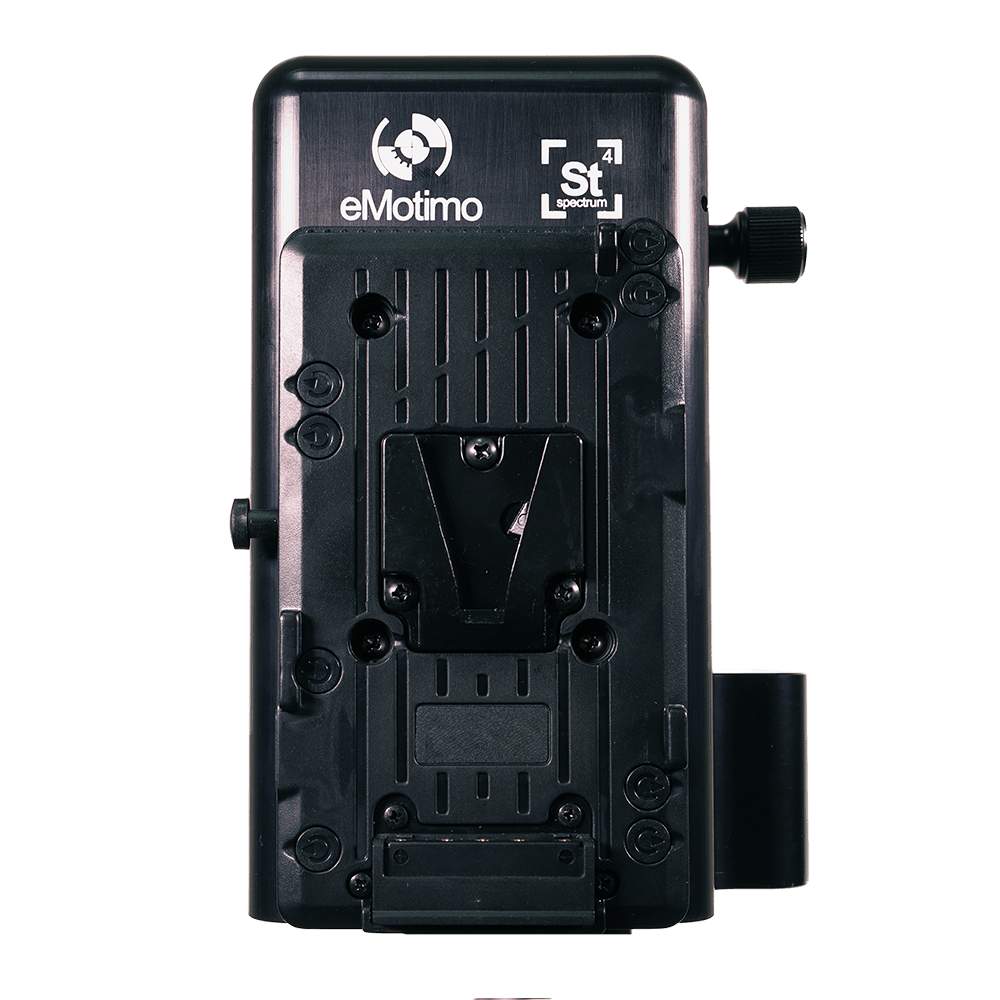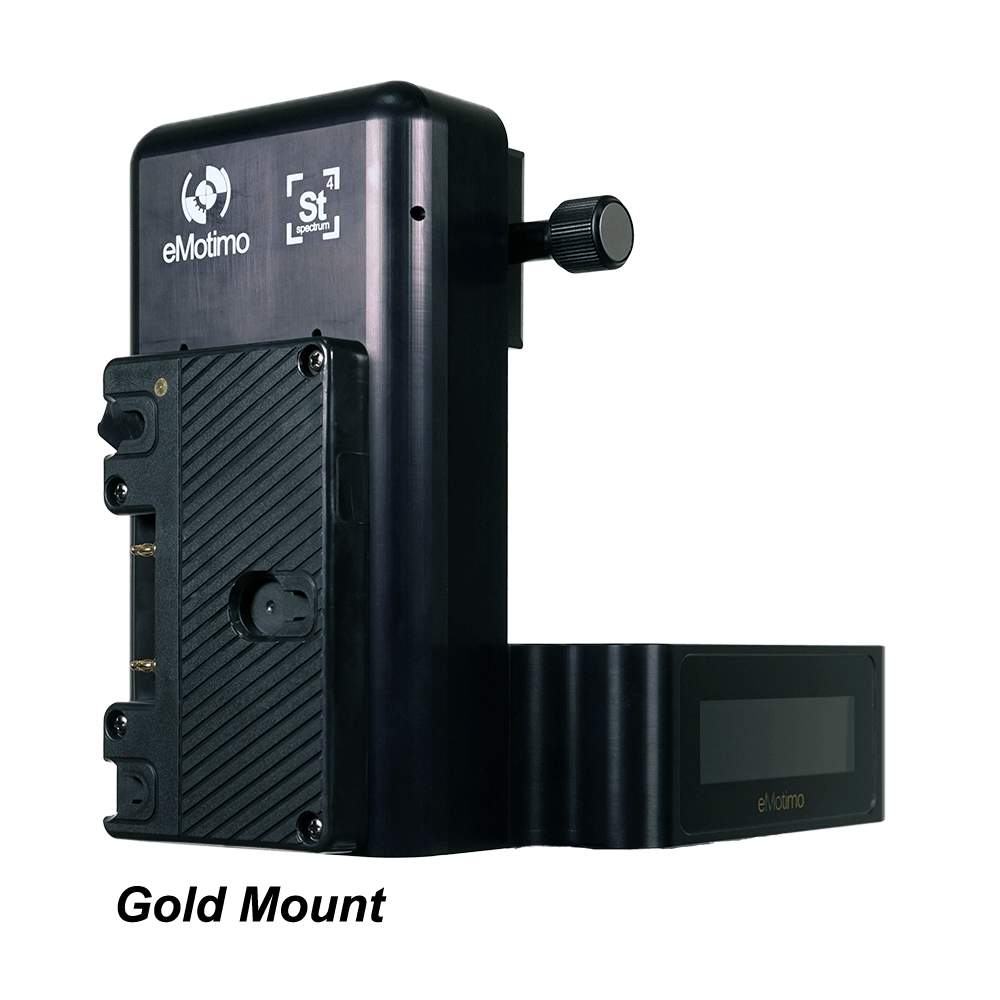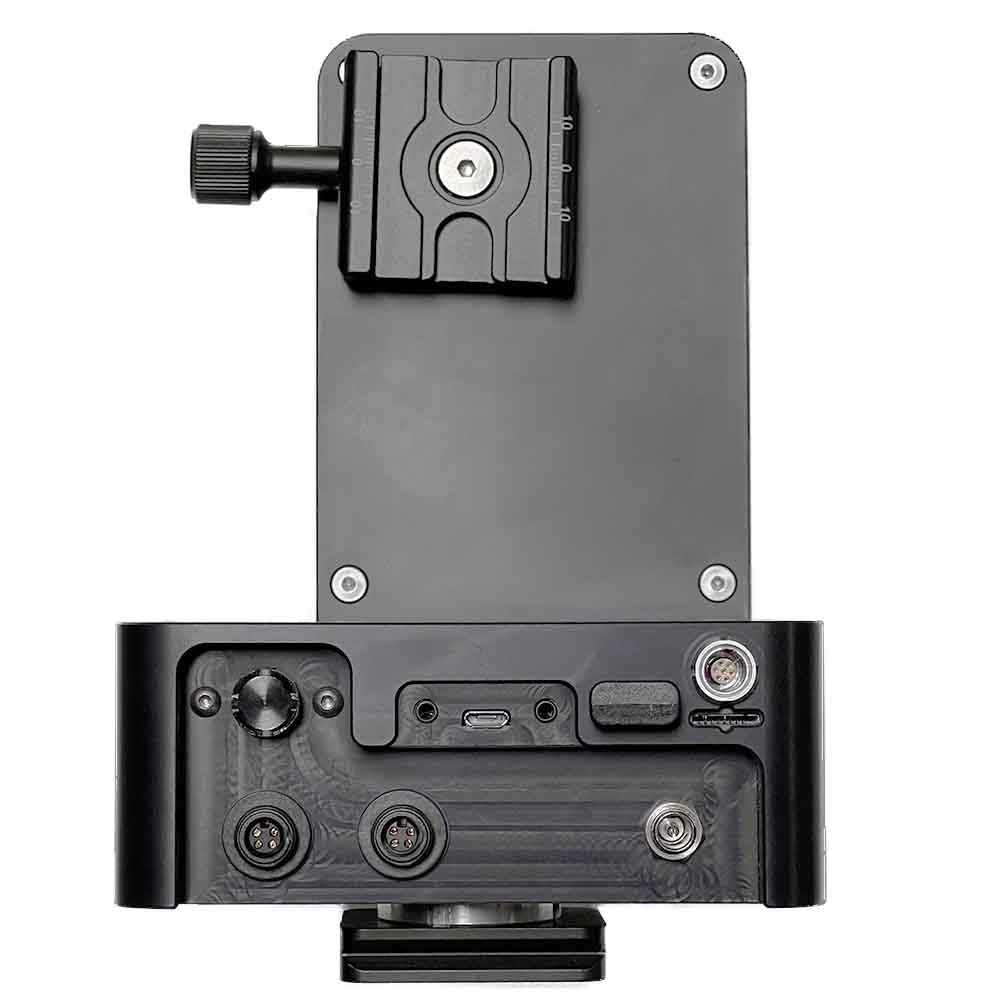 Spectrum ST4.3 with Dana Dolly integration and Turntable
eMotimo Fz Motor:
One eMotimo Fz
If you shoot product, this bundle is for you.  This bundles supports up to 7-axis of programmed and live shooting.  All axis are cooridinated and timed perfectly.  This bundle adds our product turntable and adds, or omits eMotimo's Fz motor if you prefer to handle all lens control with Tilta Nucleus M motors.
The head unit and controller is our eMotimo Spectrum ST4.3 with a 7 Pin Lemo port to plug in powered accessories.  With this port, the ST4.3 can connect up to 3 Tilta Nucleus M motors, making this up to a 7 Axis rig. 
Couple the ST4.3 to our very popular Dana Dolly integration and our product Turntable, and you have a powerful bundle to help you with your next product shoot.
Choose how to Focus by selection to include the eMotimo Fz motor.  Or choose, to omit this motor and plug in 1-3 Tilta Nucleus M Motors to the 7 Pin Expansion port on the side of the ST4.3.

Panning, Tilting, Sliding, Focusing, Zooming, Turntabling - all connected for a tabletop shooters dream.
What's Included
1) Spectrum ST4 4-axis motion control head or Spectrum ST4.3 7-axis motion control head (choose options) + Wireless controller
2) Dana Dolly Integration Kit
3)  Universal L-bracket and Forward Back Adjustment Plate & Clamp 100mm Camera Plate
4) eMotimo Turntable
5) Large SKB Custom Hard Case/Foam
6) VMount or Gold Mount Battery Plate (choose option)
7) AC Power Adapter  - 24 volt DC high current adapter
8) uSD Card/Instructions
9) Quick Release Clamp for Spectrum mounting to Dana Dolly (requires 3/8"-16 Stud on Dana Dolly carriage – recommend Half Ball Adapter)
10) Shutter cables for Pro Canon, Nikon, and Sony
11) An optional eMotimo Fz motor that plugs in to the M4 port of the ST4.3
What's not included: 

1) Dana Dolly.  Stands.  Rail
2) Ball Adapter or equivalent for the Dana Dolly. The Spectrum ST4 / plate/clamp mounting system will need a low mounted, 3/8"-16 stud on the Dana Dolly sled to receive our included Arca Clamp. For strength and value, we like the 100mm half-ball adapter from Manfrotto - Part No 500BALLSH and the 75mm half-ball adapter from Manfrotto. Part No. 520BALLSH
3) Tilta Nucleus M Motors and cables
Movement: ST4 - 4 axis motion controller - Pan/Tilt/Focus and Slide on Dana Dolly
ST4.3 - 7 axis motion controller - Pan/Tilt/M3/M4 ports with up to 3 Tilta Nucleus M Motors.
Size: 7.35" x 7.3" x 5"
Weight: 4.5 lbs.
Supports: 15 lbs.
Pan speed: up to 120 degrees/second
Tilt speed:  up to 60 degrees/second
Slider speed: Up to 1 foot /second
Powering specs: 12-24V DC. Minimum 2A. 3.5A preferred. Connector: 2.1mm x 5.5mm x 12mm circular barrel connector – center positive.