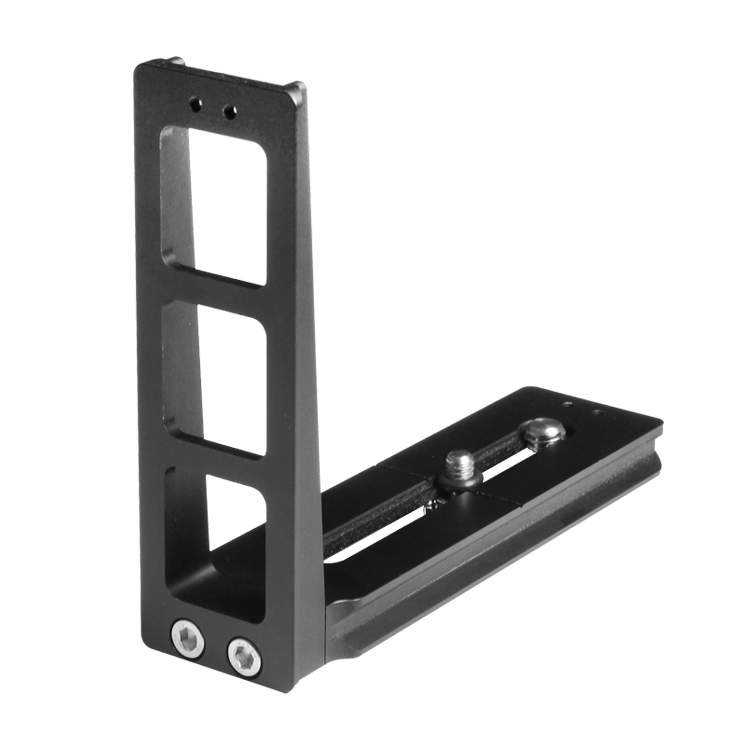 eMotimo Universal L-Bracket
The eMotimo Universal L-Bracket is a universal, Arca compatible bracket geared to support heavy payloads. The plate is solid and capable of working with Focus Fz, when paired with the additional clamp and rail (purchased with Fz).
Length: 5.375" (136.525mm)
Height: 4.75" (120.65mm) Weight: 4.9 oz.
Includes: 1/4-20" and 3/8-16" thumb screws mounting hardware and tool

Consider adding Fz and our Forward Back Adjustment Plate/Clamp.