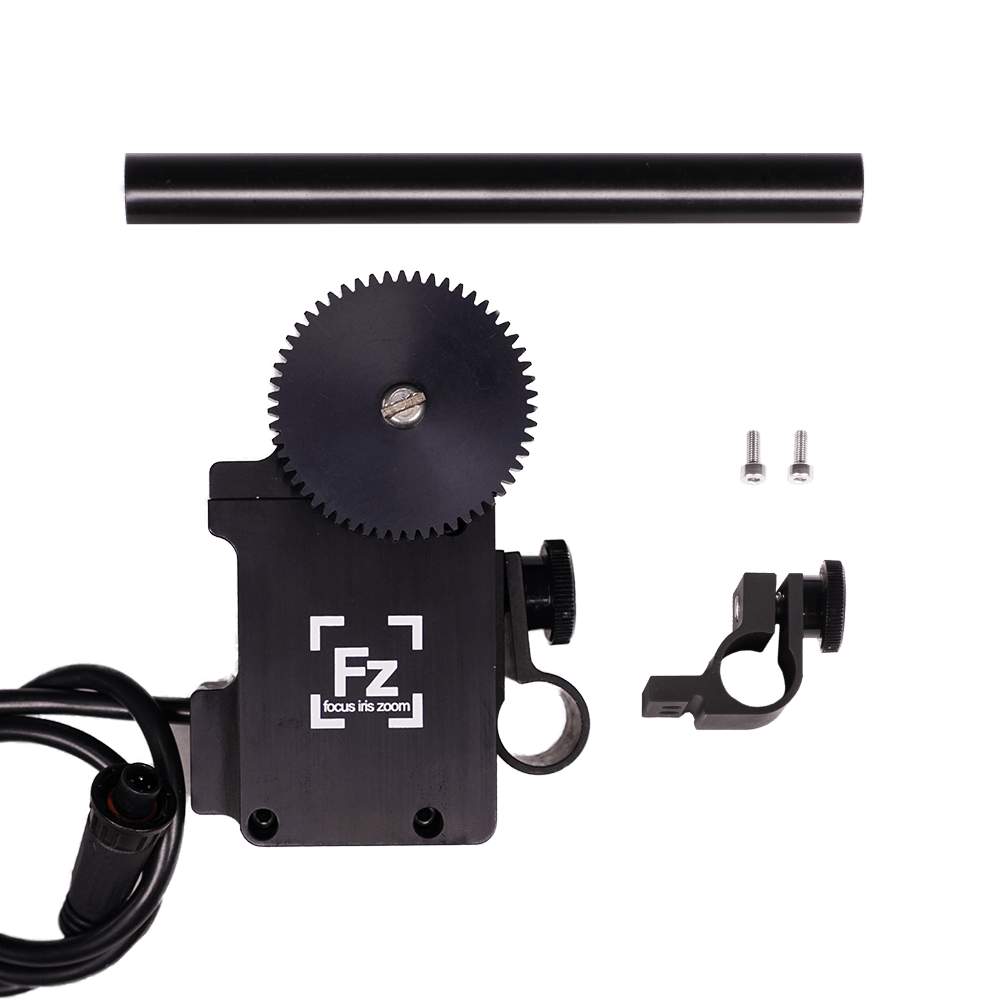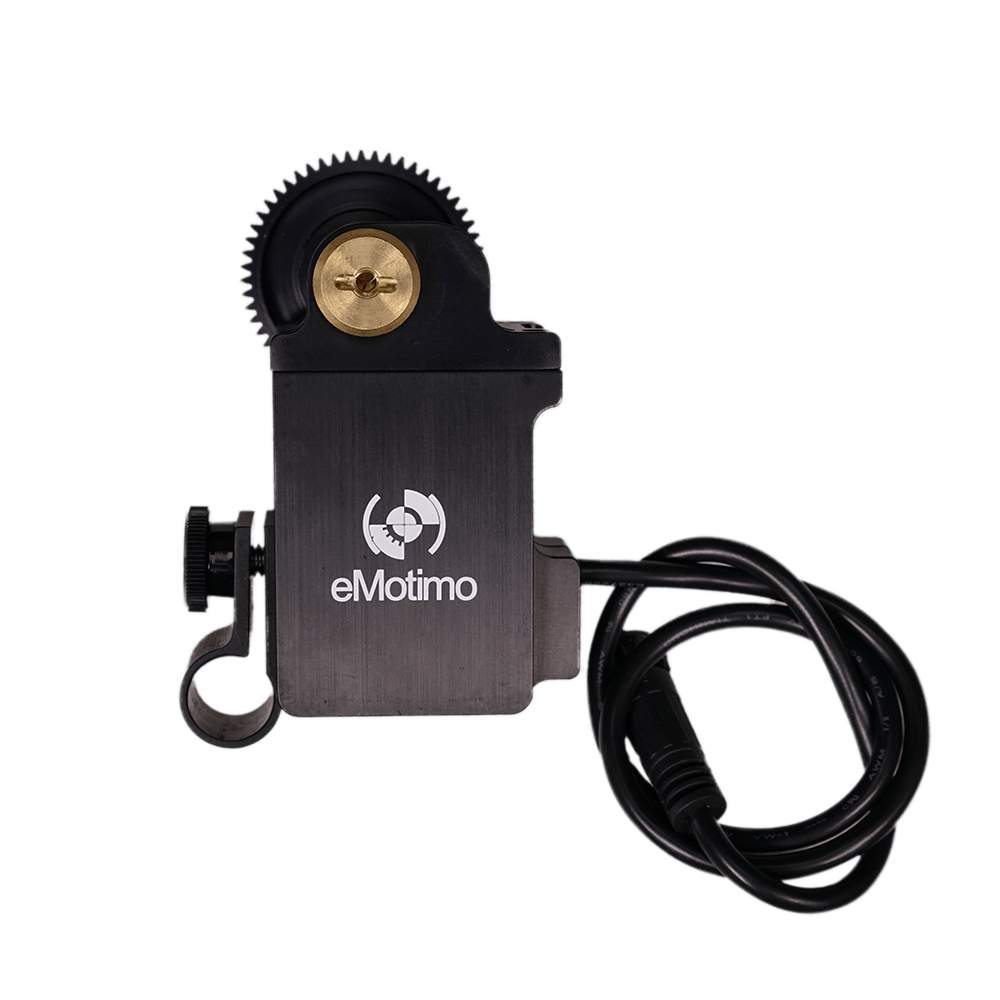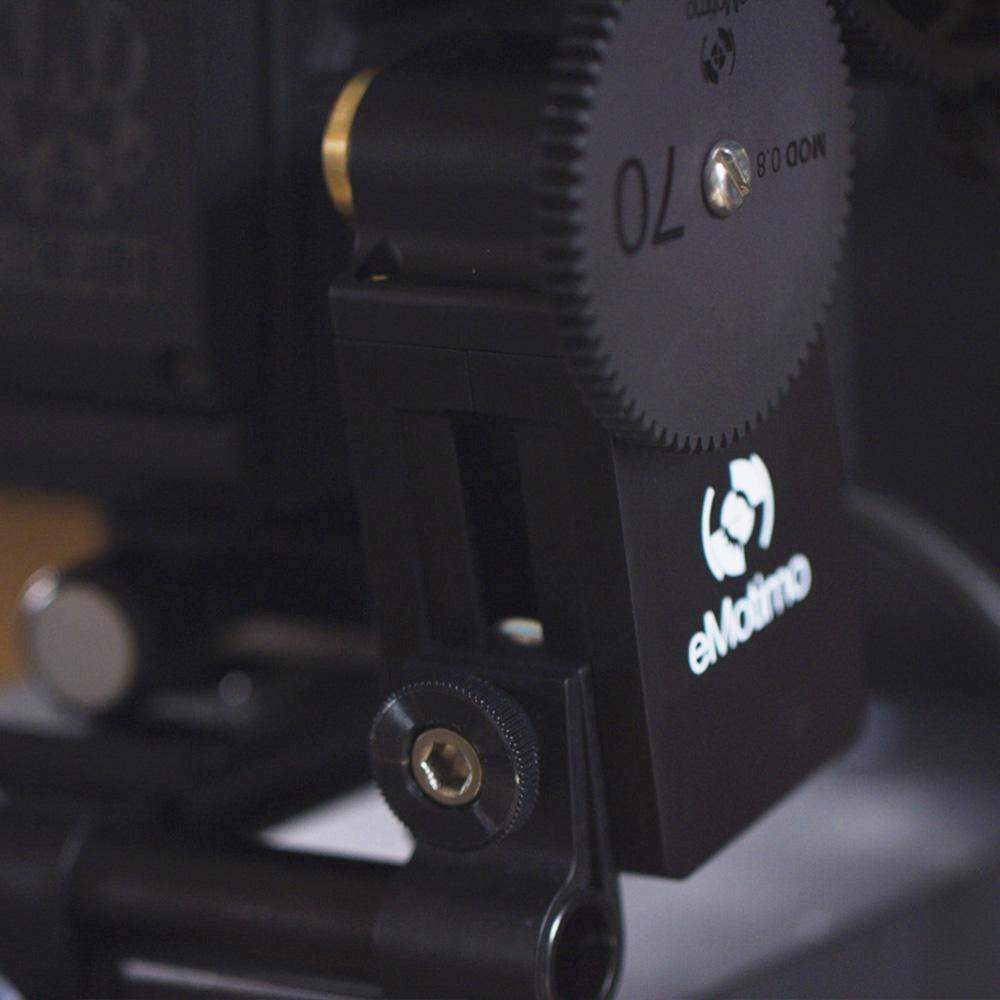 eMotimo Fz (Focus Iris Zoom)
The eMotimo Fz motor is light, elegant, powerful, and the perfect addition to your Spectrum ST4. The Fz mounts easily to a 15 mm rail system (yours if you have one or add the optional integrated Lplate). No new controller is required – simply plug the Fz motor in to the Spectrum's M4 motor port and your focus is ready for live or programmed moves coordinated with your other controlled axis.
The small form factor and light motors means you can add one or two of our Fz motors to your Spectrum system without creating a monster.
Fz Motor Rail Clamp includes:
Fz motor with 12.5 inch cable to Spectrum plug
55 tooth 0.8Mod gear (standard pitch)
Rail clamp and hardware for mounting to eMotimo's Universal L-Bracket
15mm aluminum rod (5.5 inches or 141 mm long)