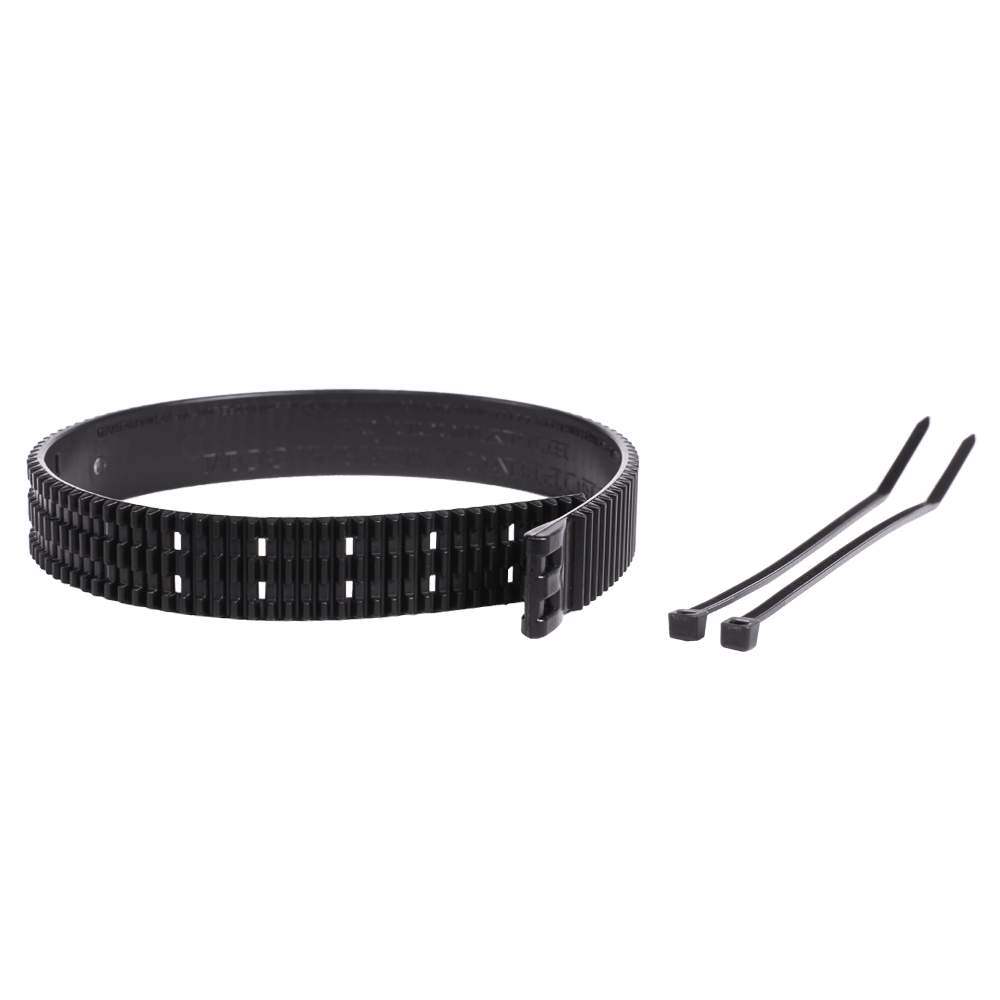 Wide Open Camera Focus Ring
Use the Wide Open Camera Focus Ring to add a lens gear to your lenses that do not already have a gear built-in. Connects with two zip ties and fits most lenses.
This kit includes the following:
-1x Wide Open Camera Focus Ring: The Universal Lens Gear from Wide Open Camera is an 11.25" long lens gear with standard a 0.8 pitch / 32 mod gearing that makes it compatible with most geared follow focus systems. With nine holes for nine length settings, it's also compatible with most lenses. The lens gear uses zip tie fasteners to attach to your lens - simply cut it to fit. The gear's 0.5" width works with longer-throw lenses, including macros.
-2x zip ties.
eMotimo Note - These rings must be trimmed to fit your lens. These cannot provide 360 degrees of rotation like fitted and printed aftermarket rings.