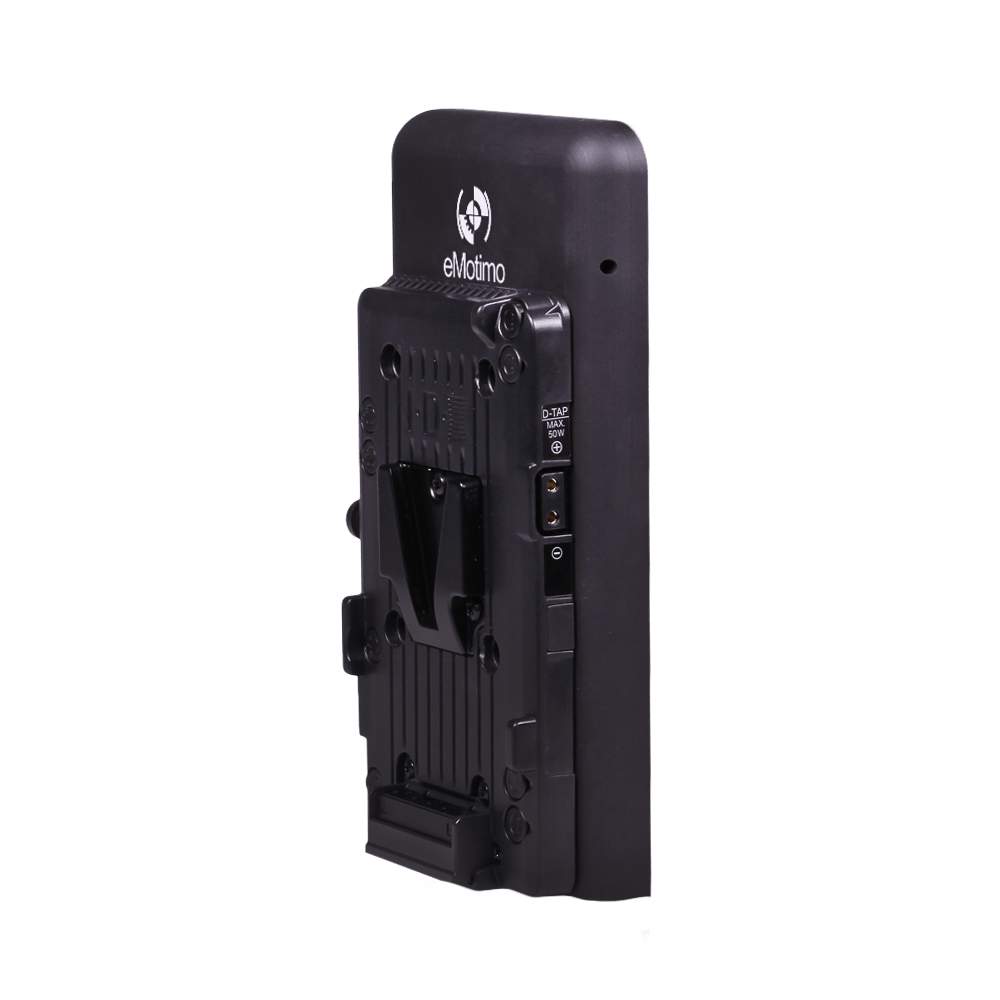 V Mount Upgrade and Retrofit
Send us your eMotimo Spectrum ST4 for a V-Mount Upgrade. We install the V-Mount plate and a new tilt plate on your existing ST4. With the internal wiring, your Spectrum ST4 will power on anytime you engage the battery. We are offering this upgrade with a Dynacore V-Mount Plate.  It also includes a DTAP power port to allow you to power your camera from a single battery!
After placing the order, please send a message to sales@emotimo.com with you order number. We will provide shipping instructions.
The shipping cost is calculated for your return shipping. We typically complete the upgrade and process return shipping within 5 business days of receiving your unit however, if we do not have the parts on hand, the process can take up to 3 weeks. Please plan accordingly.