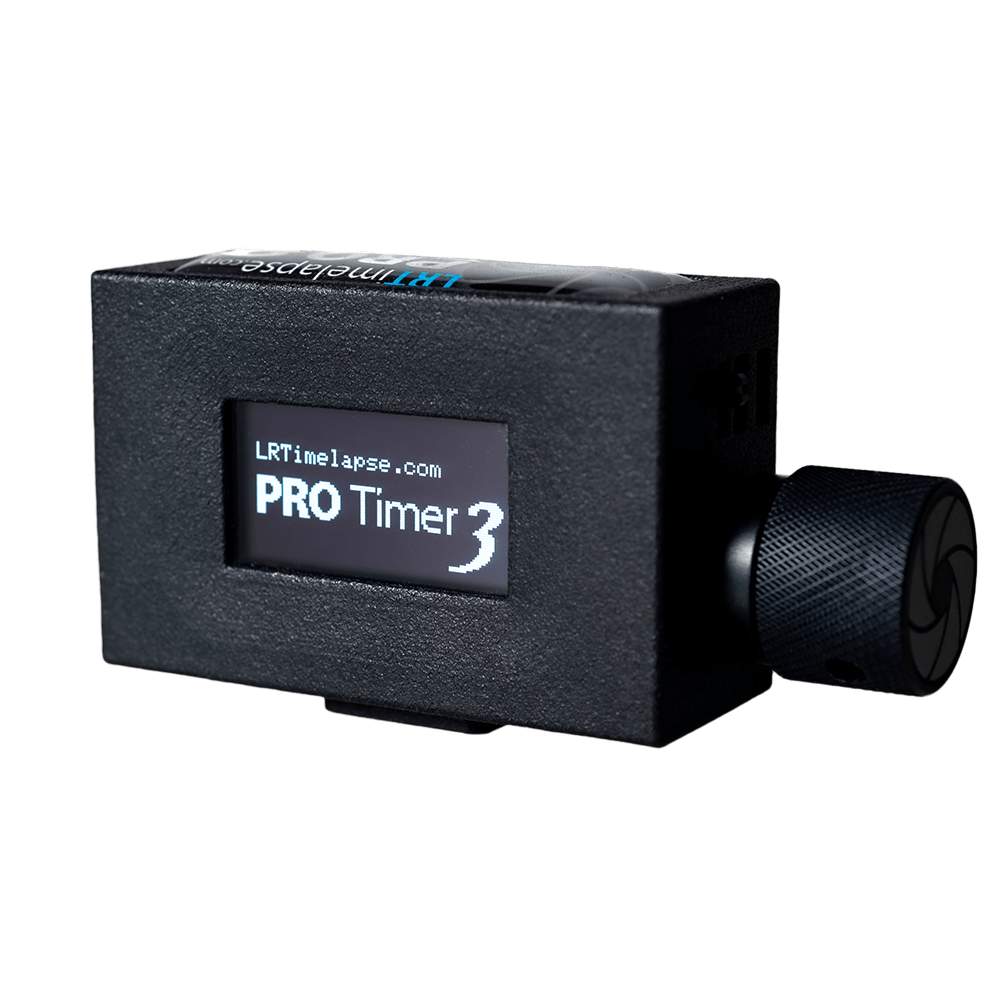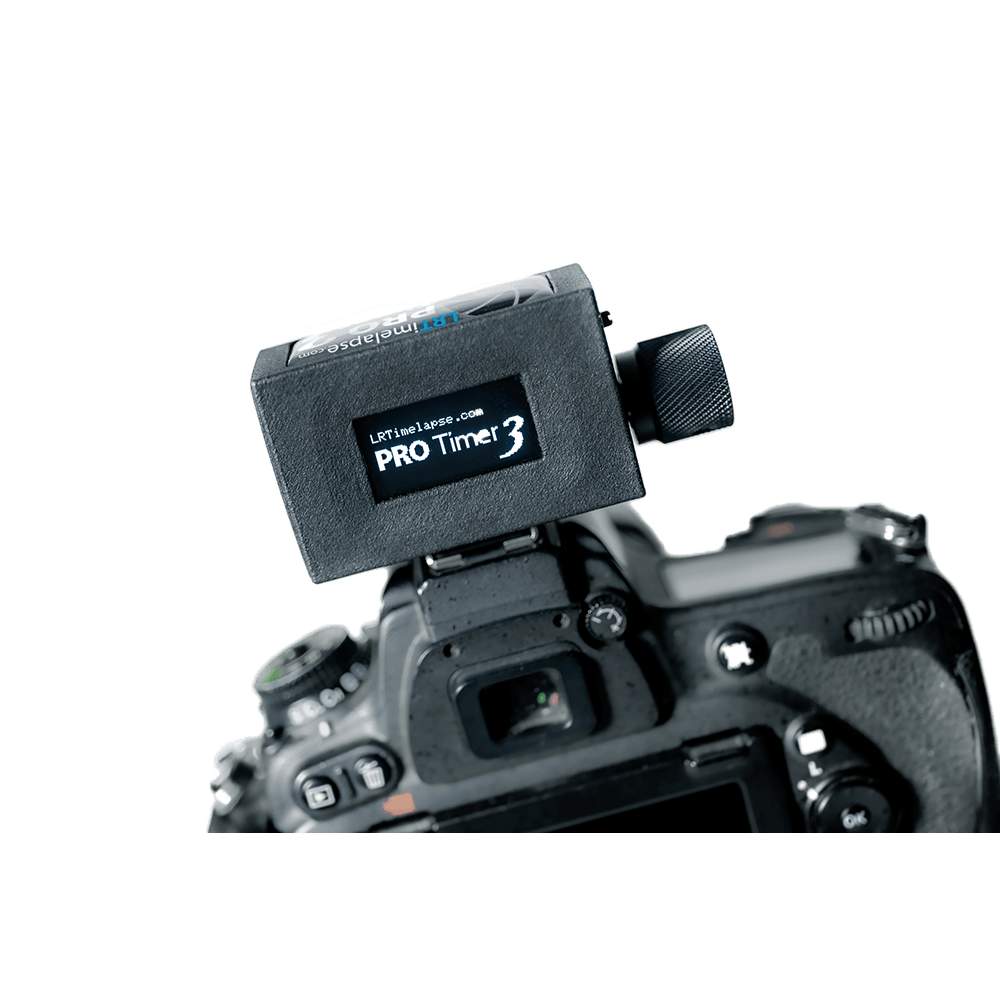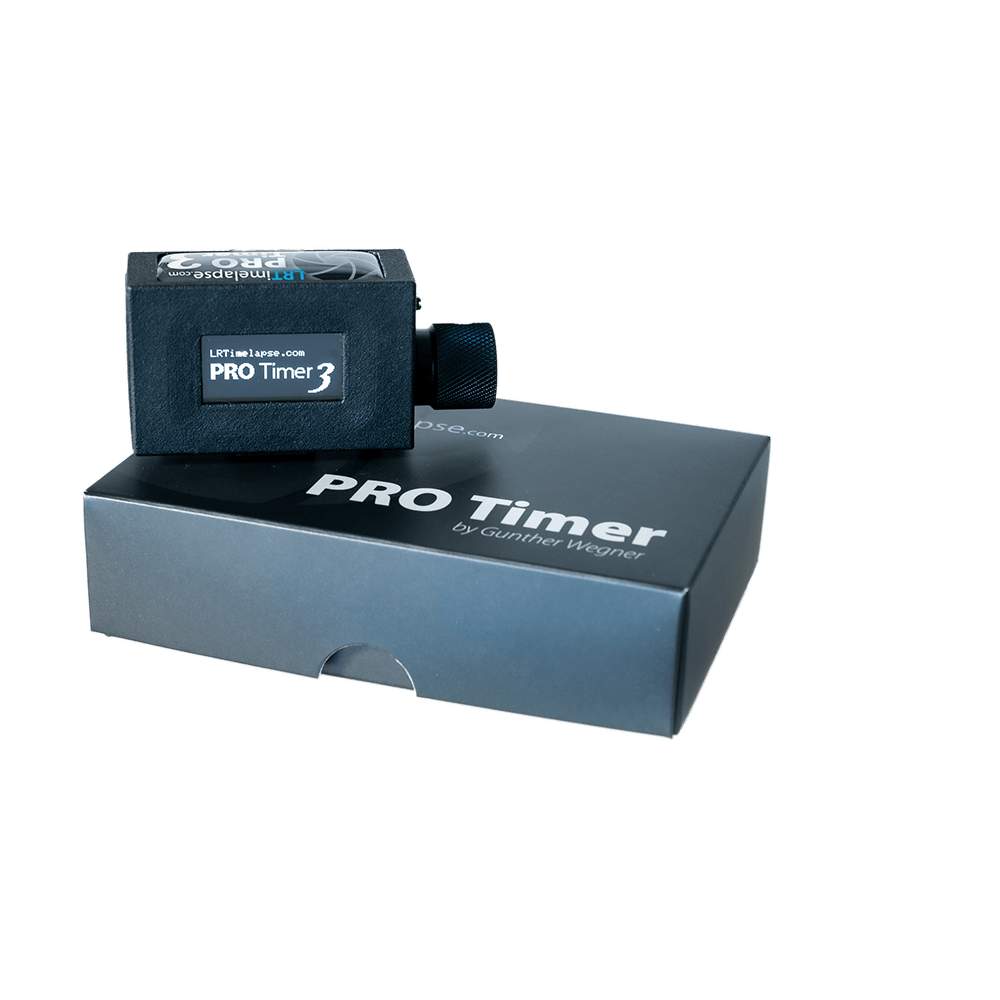 The LRTimelapse Pro Timer 3
The LRTimelapse Pro Timer 3 is one of the most advanced and flexible camera intervalometers. It is "Made in Germany" and was developed by Gunther Wegner of LR Timelapse, one of the pioneers of timelapse photography. He designed it with the needs of professional timelapse photographers and ambitious amateurs in mind.
The LRT Pro Timer is a small and light intervalometer with a build-in Li-Ion Battery that can be charged via USB and holds a charge up to 20 hrs. It has a crisp OLED display which is readable in all conditions and a single knob for easy and ergonomic operation - even in the dark and with gloves. It supports two cameras, or a camera, and an eMotimo Spectrum ST4.  It supports timed and periodic shooting, improved support for Mirrorless Cameras, Flashlight feature for foreground illumination, and most importantly: it allows you to shoot with the shortest dark times possible. That means your camera will be operable while shooting!
Intervals are adjustable in 0.1-second increments. Interval ramping allows smooth adjustment of the interval over an adjustable time while shooting - also in combination with the eMotimo Spectrum ST4.
Optionally, the camera can be operated in Bulb mode (Astrophotography) for timelapse and single exposures. All lights on the unit can be switched off. This is essential for shooting in darkness.
Default values for interval, number of shots etc. can be saved in the settings of the LRT Pro Timer.

The integrated Real Time Clock allows for timed recordings and periodic shooting within specific time spans each day.
It features a small and lightweight case, which can be attached directly to the hot shoe of the camera at two different angles or with corresponding eyelets to the tripod.
A standard camera release cable is not included and must be purchased separately if required for your application. You'll find suited cables here:  https://emotimo.com/products/camera-shutter-cable

Compared to its predecessor the LRT Pro Timer 3 offers a bigger display (twice the resolution and nearly 3 times the size), a high precision optical glass cover to protect the display, a slick aluminum knob for more precise rotation, and tactile indicators for camera port numbers on the housing.
The LRT Pro Timer works with any camera for which there is a standard release cable (DSLR / DSLM, Nikon, Canon, Sony, Fuji, Olympus, Leica, and many others).
Important - If you are driving your eMotimo ST4, you will need to add an E3 (2.5mm TRS to 2.5 mm TRS) cable that goes from the LRT's second camera port to the eMotimo i/o port.  Add that to you order if you need it.