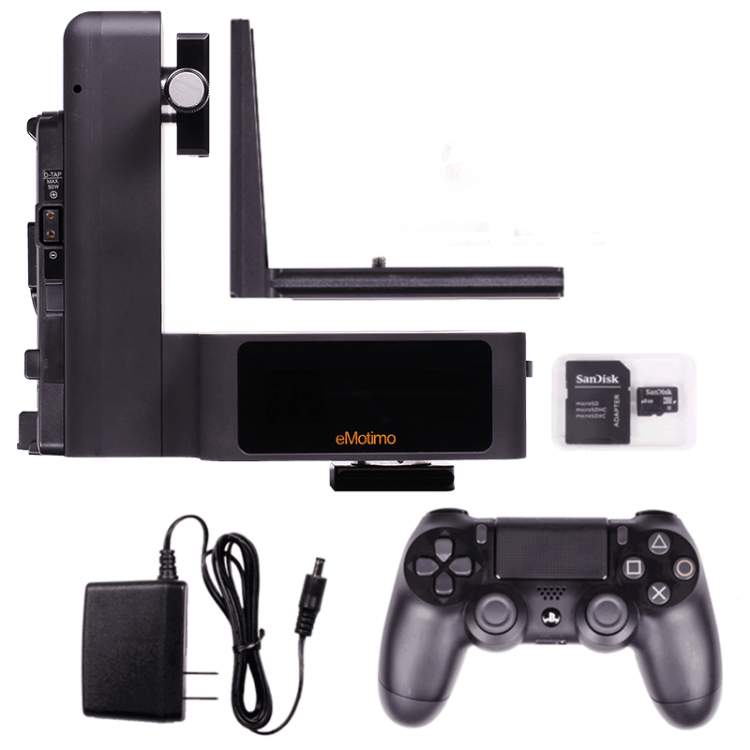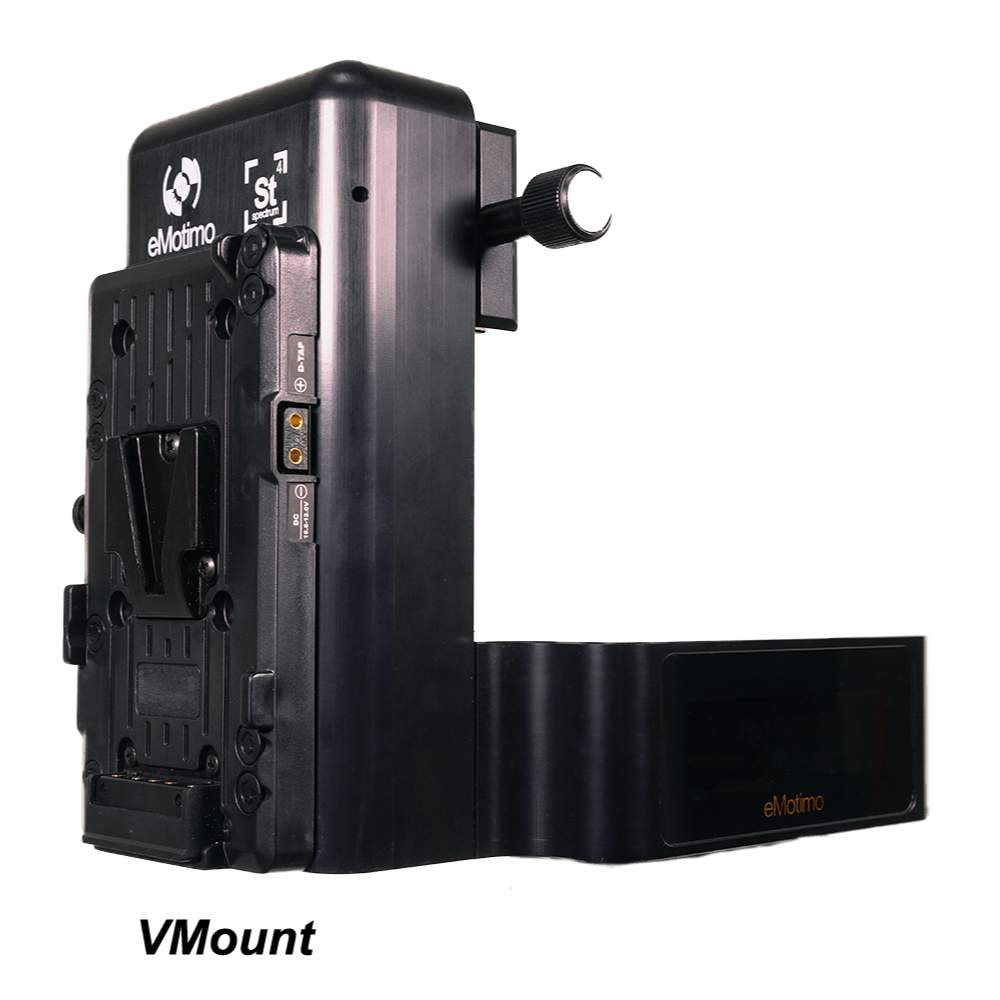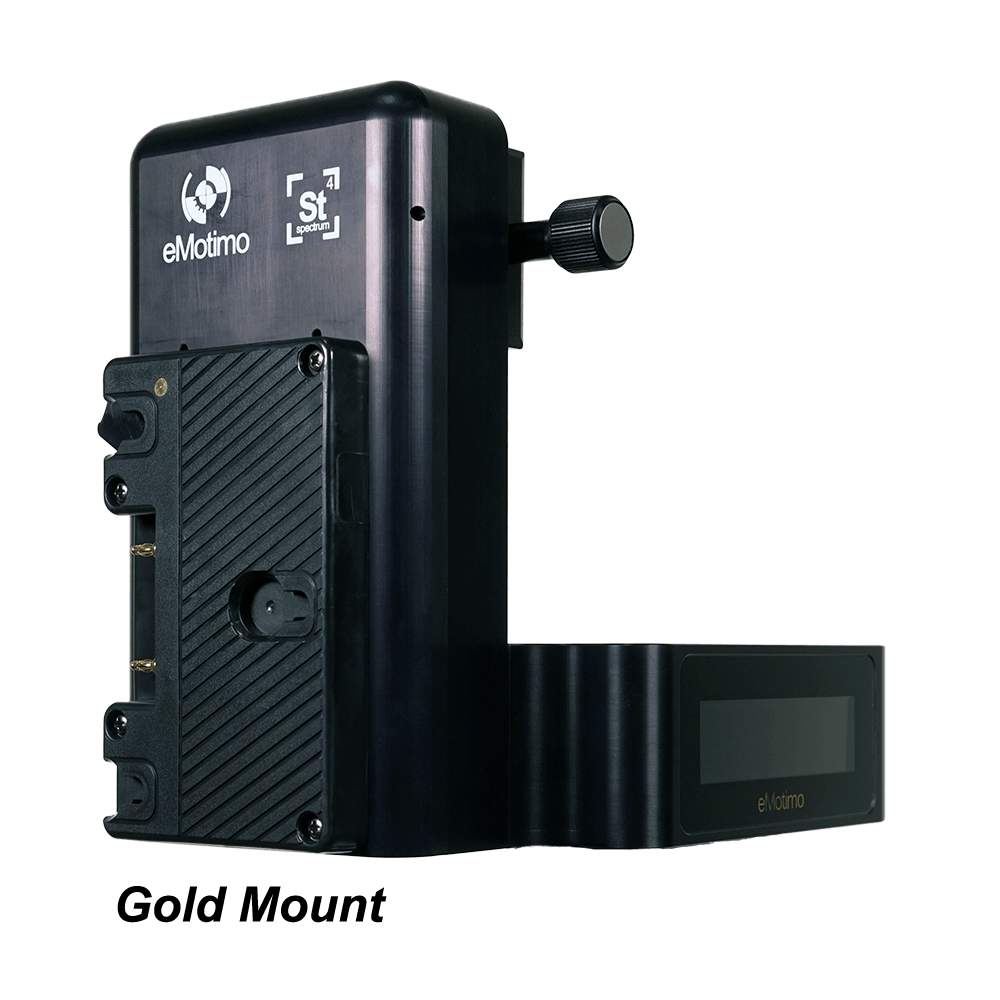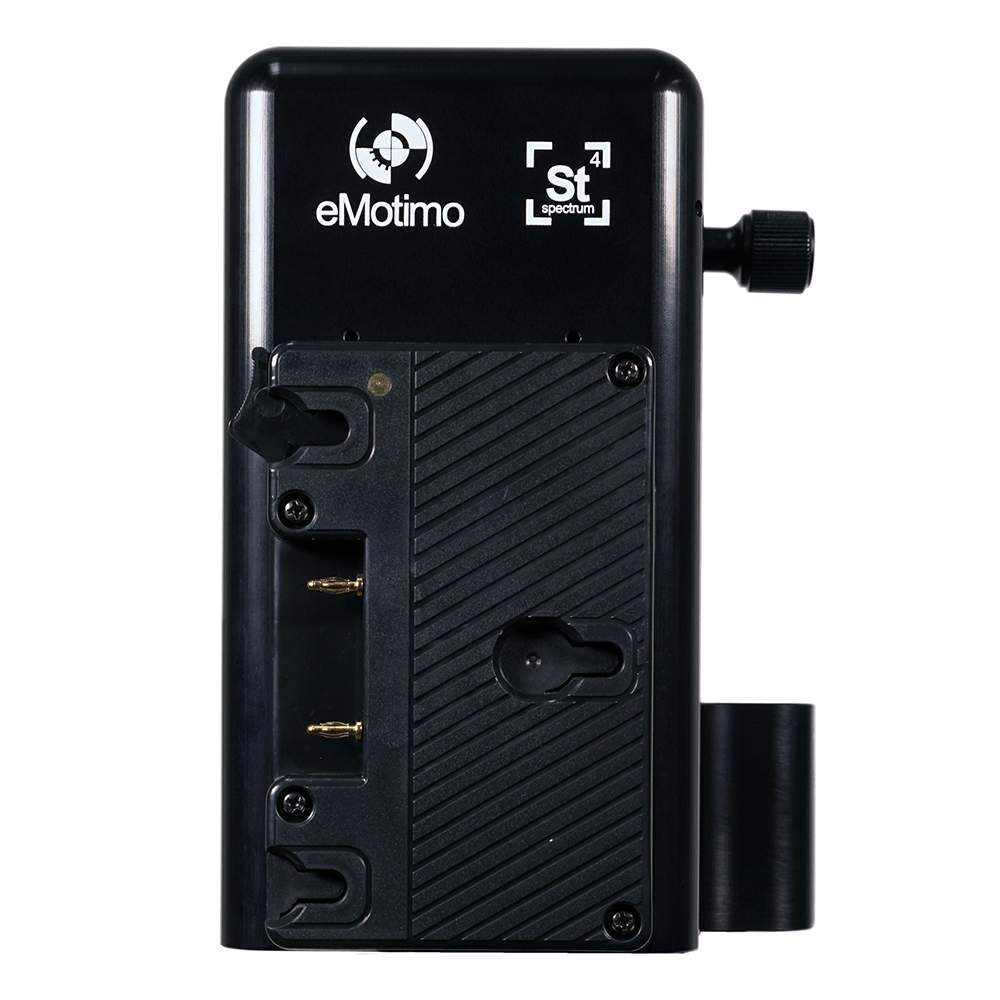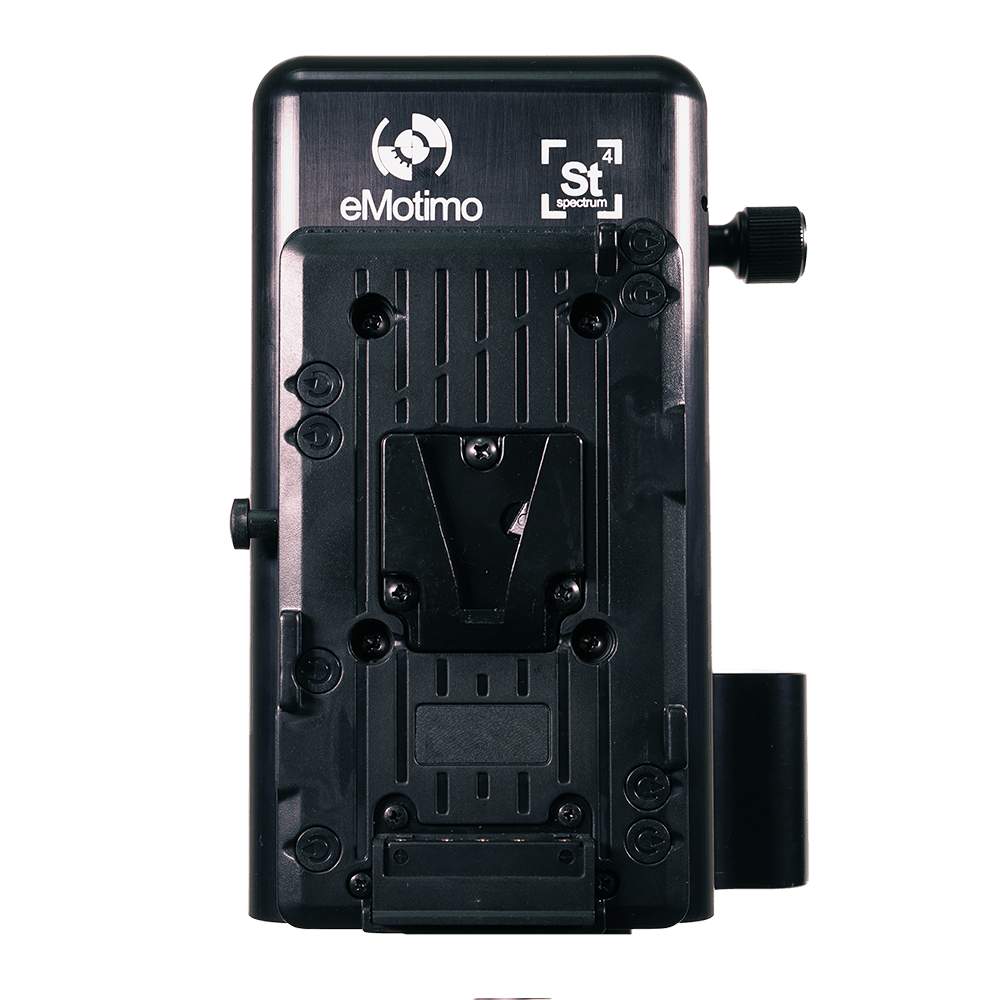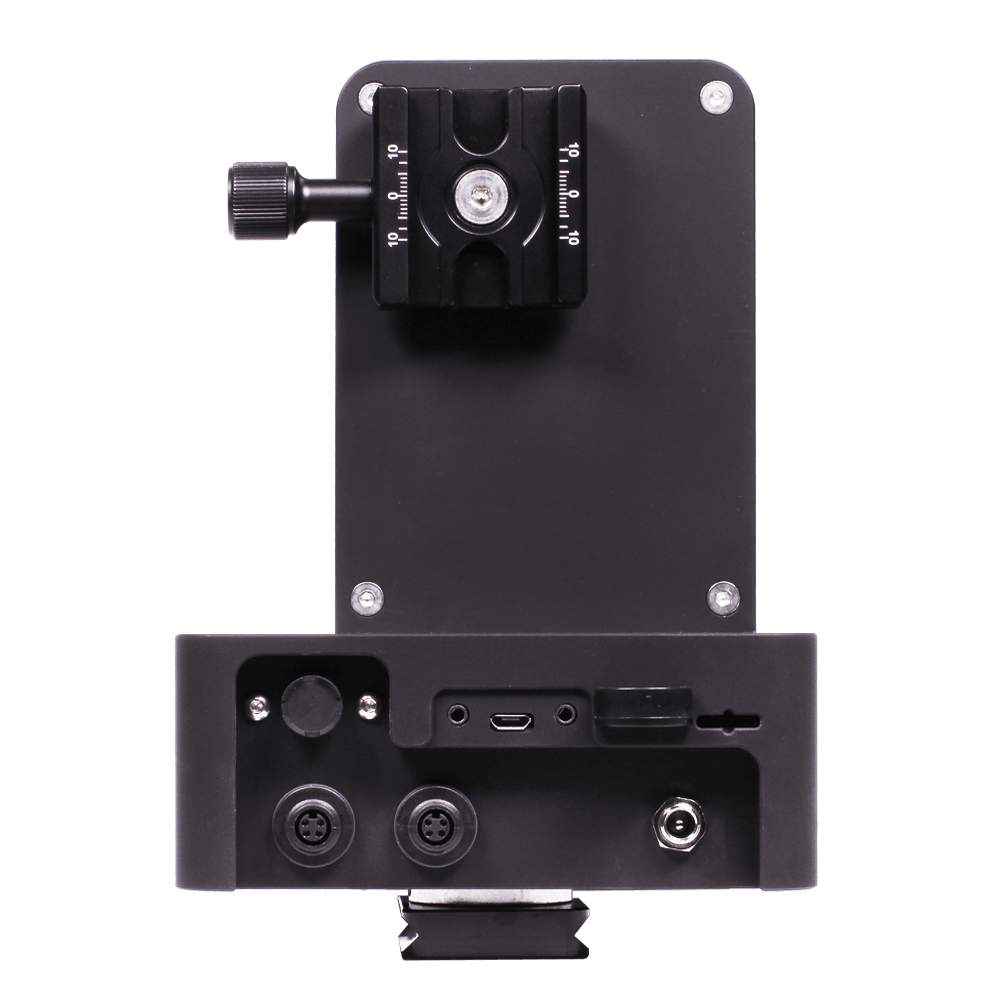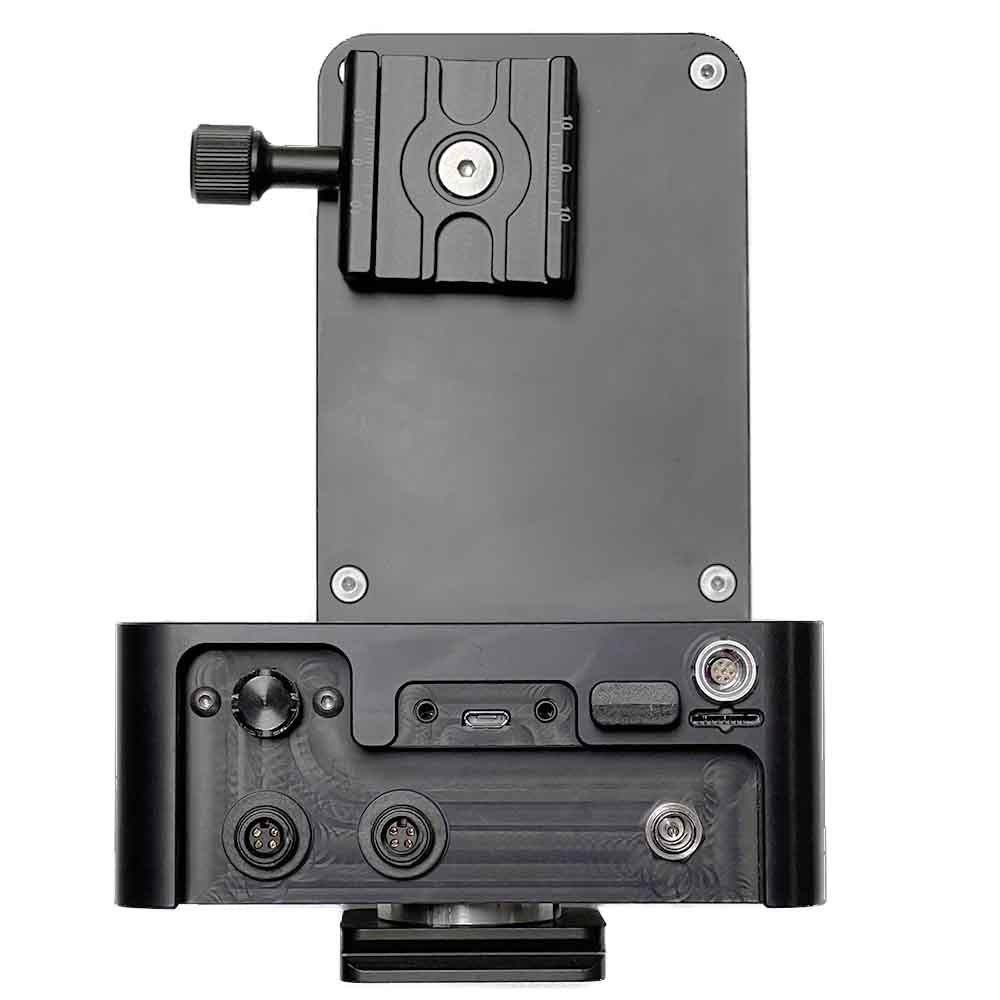 Spectrum ST4 and ST4.3
Style:
ST4 - Original 4 Axis
The eMotimo Spectrum ST4 is a motion control pan and tilt head. The Spectrum is an advanced 4-axis motion controller for cinematography and photography that is faster, more accurate, and easier to use than anything else on the market. 

The eMotimo Spectrum ST4.3 is our recently released upgraded version that adds our new expansion port. The ST4.3 can now additionally connect up to 3 Tilta Nucleus M motors, making this up to a 7 Axis rig.  
What's Included
1) Spectrum ST4 4-axis motion control head or Spectrum ST4.3 7-axis motion control head (choose options)
2) eMotimo Medium Hard Case with custom foam
3) eMotimo Heavy Duty L-bracket
4) VMount or Gold Mount Battery Plate (choose option)
5) AC Power Adapter  - 12 volt DC 2.1 Amp
6) uSD Card/Instructions
7) Arca compatible 50mm mounting plate on Pan Axis
8) PS4 wireless controller
ST4 Movement:

 Pan, Tilt, and 2 additional powered ports (4 unique axis of movement)

ST4.3 Movement:

 Pan, Tilt, 2 additional powered ports and Expansion Port for up to 3 Tilta Nucleus M motors (7 unique axis of movement)

Size:

 7.35" x 7.3" x 5"

Weight:

 4.5 lbs.

Supports:

 15 lbs.

Max Pan speed:

 120 degrees/second

Max Tilt speed:

 60 degrees/second