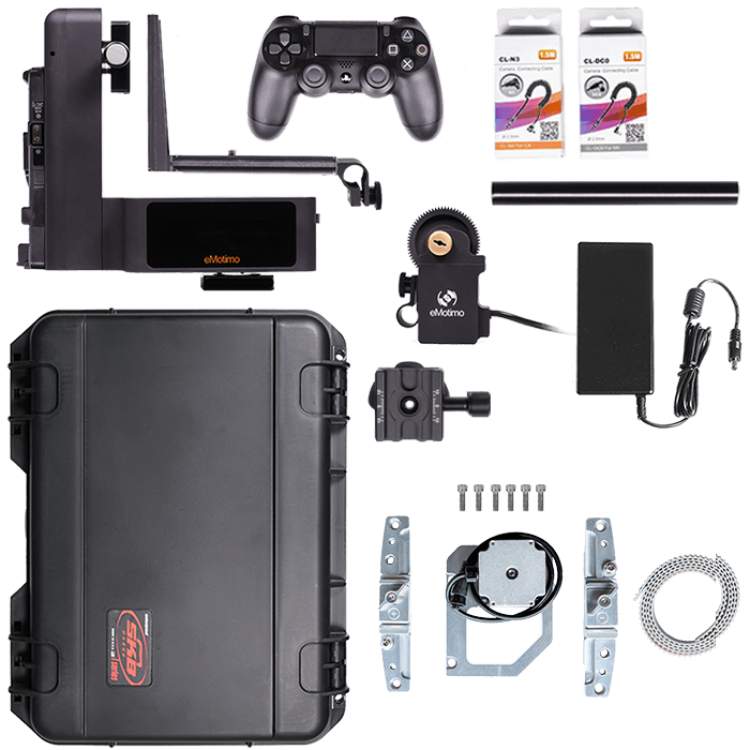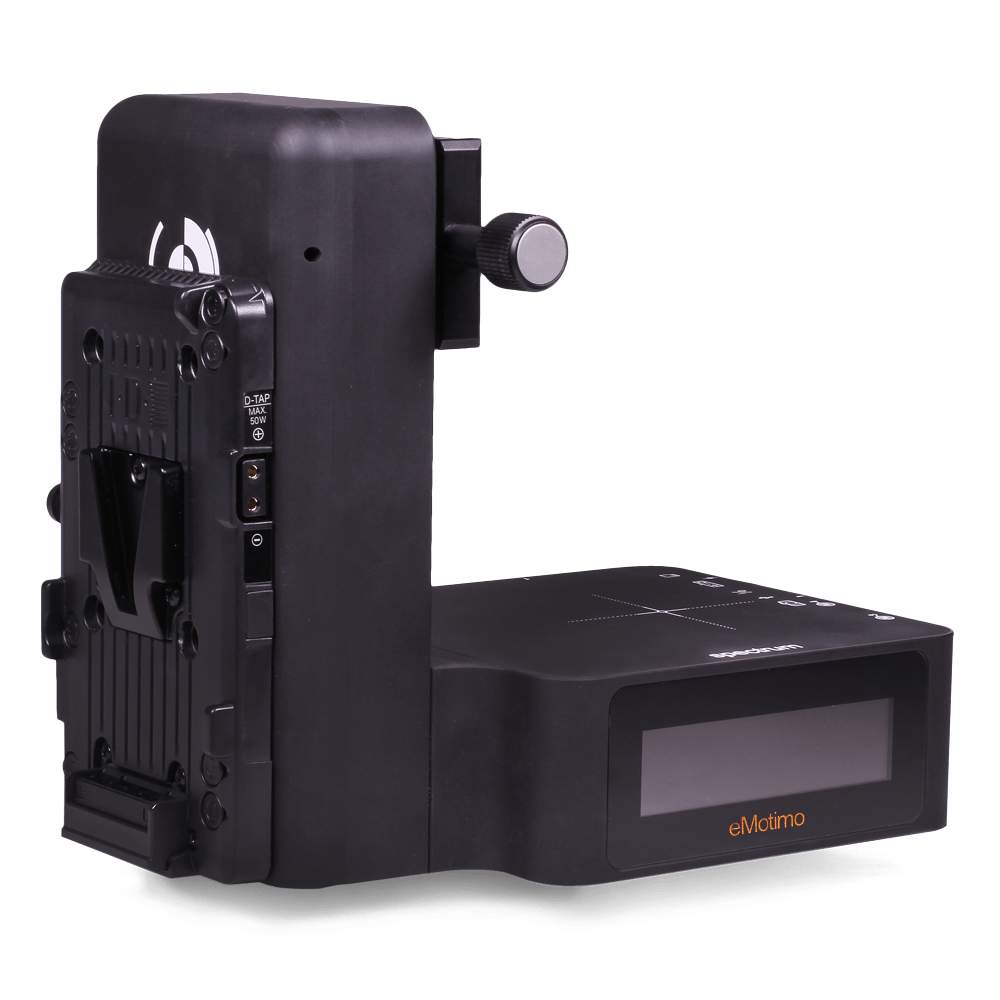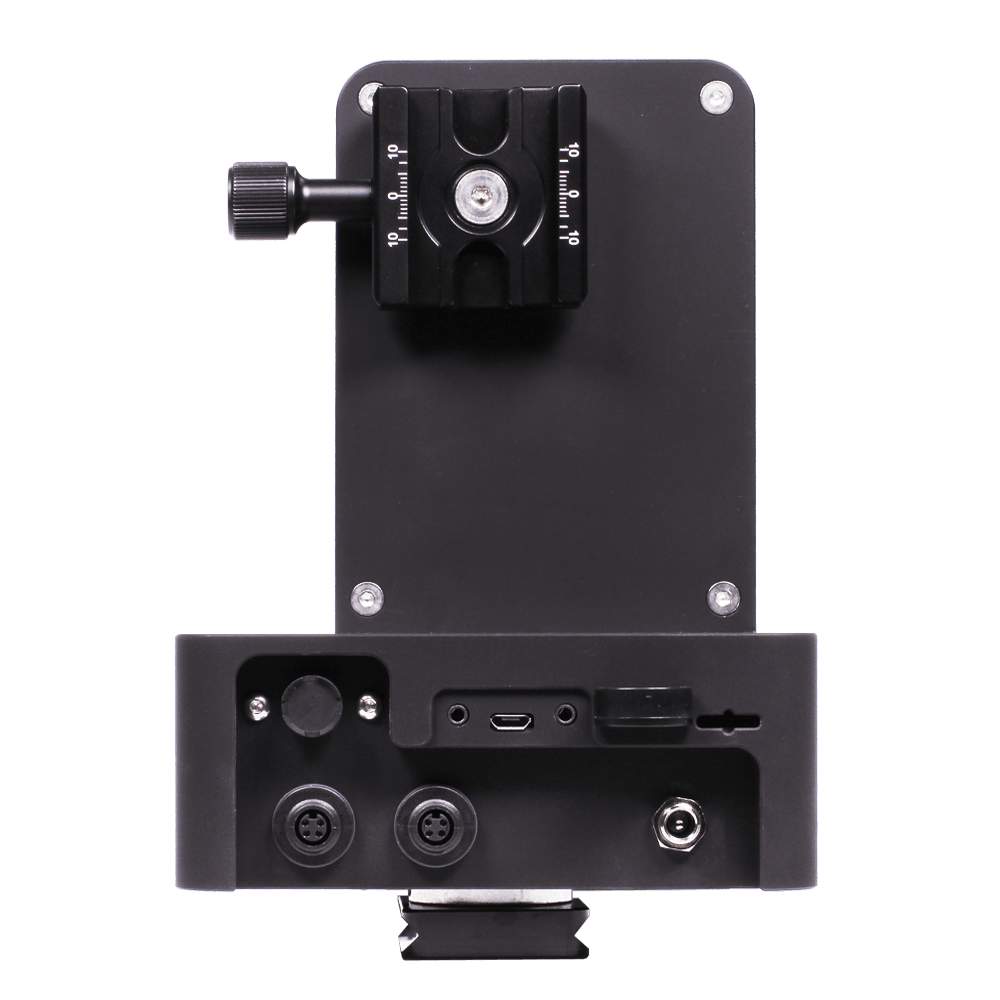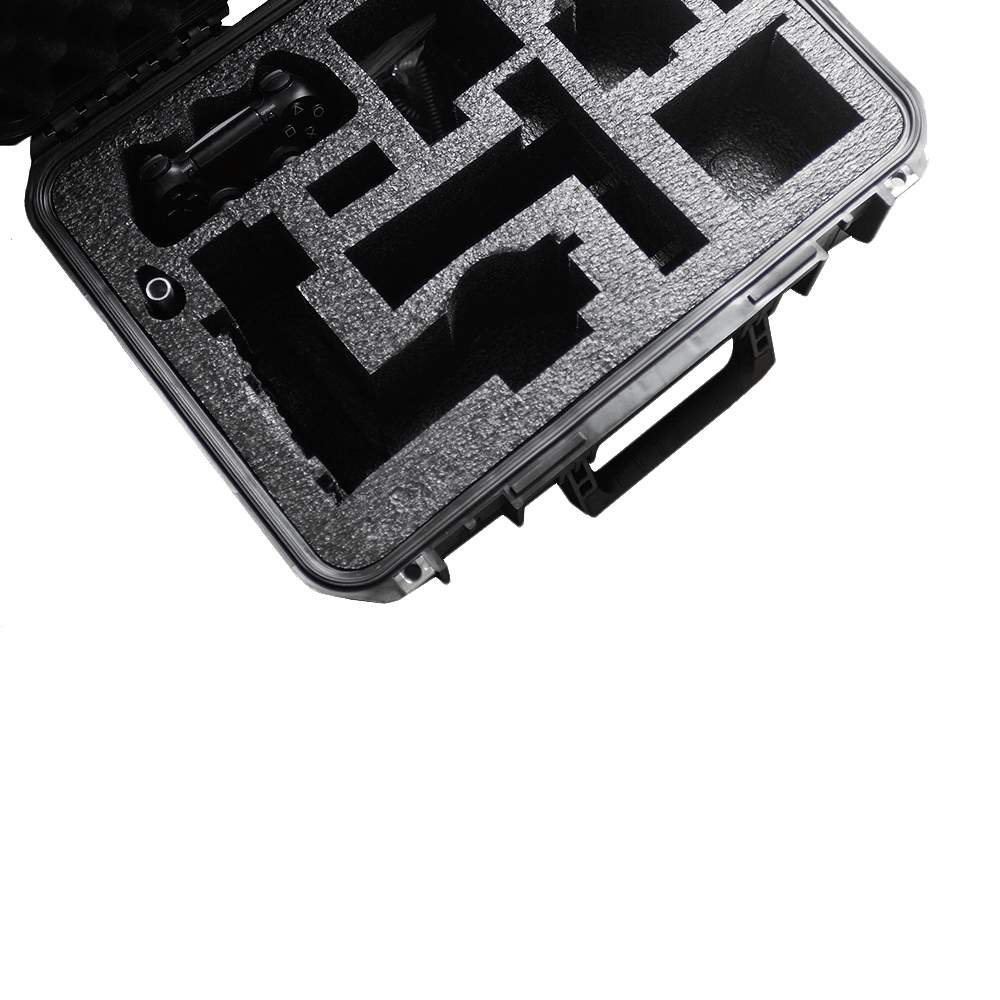 Spectrum ST4 + Fz Pro Bundle + MYT Integration Kit
Already own a MYTWorks Slider or MYTWorks Skater? This kit will get you up and running with a motorized 4-axis system.

In a hurry? Give us a call at 415-684-8162 
If we don't have components in stock, this kit is typically 2 weeks from order to ship.
1) Spectrum ST4 4-axis motion control unit + wireless PS4 controller
2) MYT Integration Kit and motor for either the Camera Slider or Skater Dolly
3) Heavy Duty L-bracket (camera / Fz motor mounting) + Forward Back Adjustment Plate with 100mm Clamp
4) eMotimo Fz (Focus) Motor
5) Selected VMount or Gold Mount battery plate
6) uSD Card/Instructions
7) Quick Release Clamp for Spectrum mounting to MYT Works Slider (requires 3/8"-16 Stud on MYT  carriage – recommend Half Ball Adapter)
8) Heavy Duty 24V AC power supply
9) Camera trigger cables for most Canon and Nikon cameras
10) SKB Custom Hard Case
11) 6.5' Belt or 11.5' Belt per your slider
What's not included: 
1) MYT Works Camera Slider / Skater Dolly
Movement: 4-axis motion controller - Pan/Tilt/Focus and Slide on MYT Slider/Skater (select your option)
Size: 7.35" x 7.3" x 5"
Weight: 4.5 lbs.
Supports: 15 lbs.
Bulb Ramping: Yes, compatible with 3rd party solutions
Pan speed: 120 degrees/second
Tilt speed: 60 degrees/second
Slider speed: Up to 6 inches /second
Powering specs: 12-24V. Minimum 2A. 3.5A preferred. Connector: 2.1mm x 5.5mm x 12mm circular barrel connector – center positive.