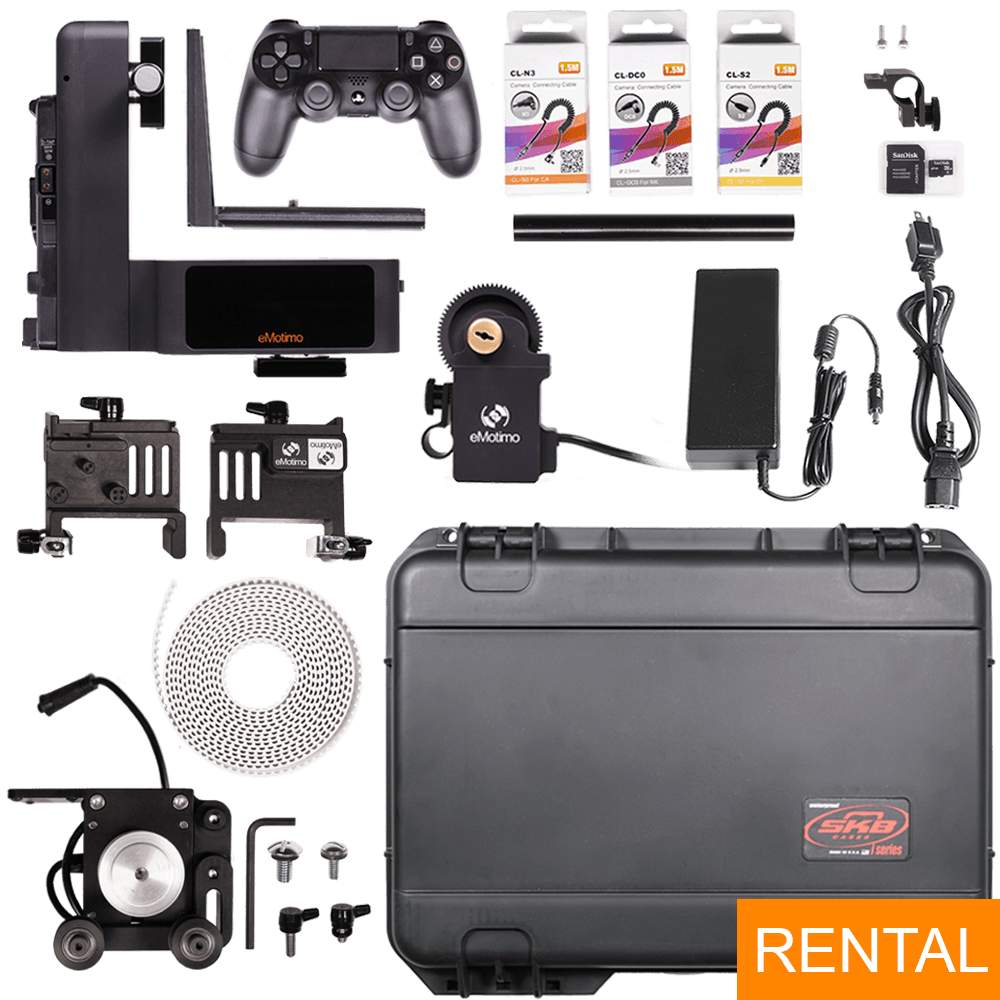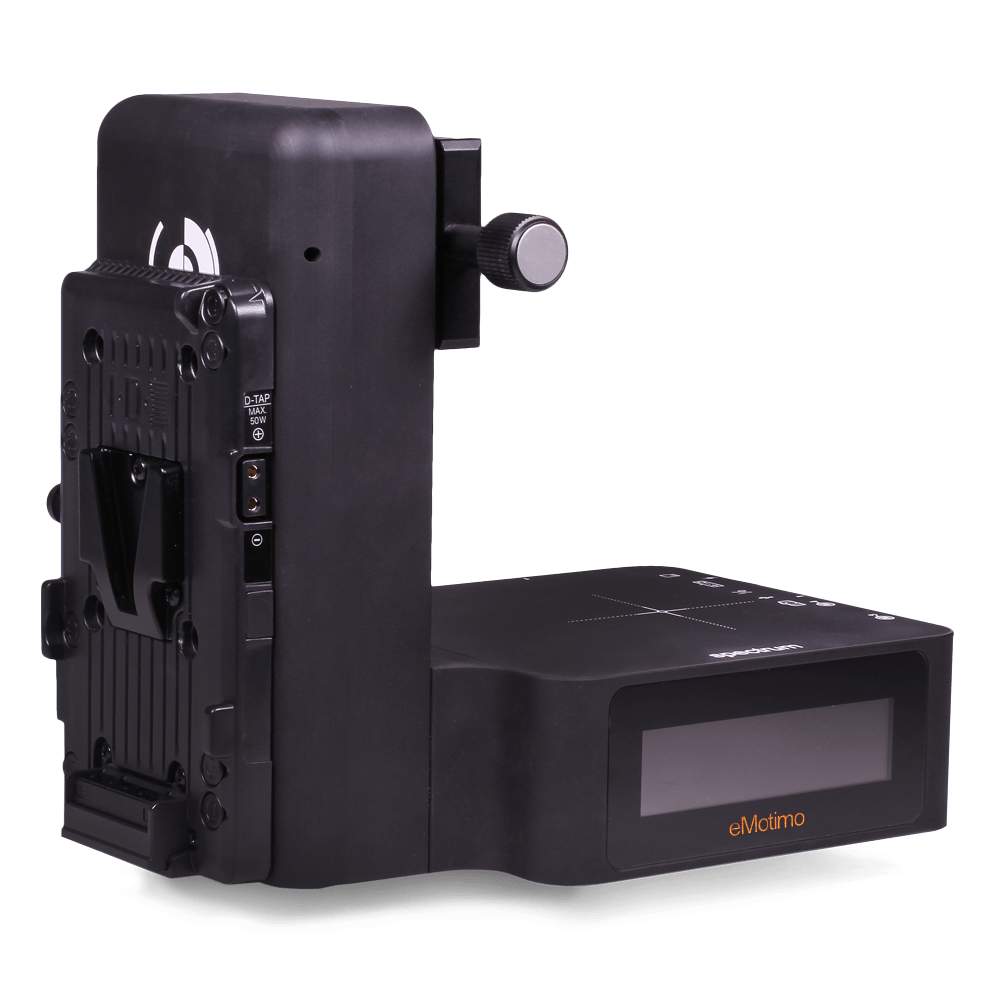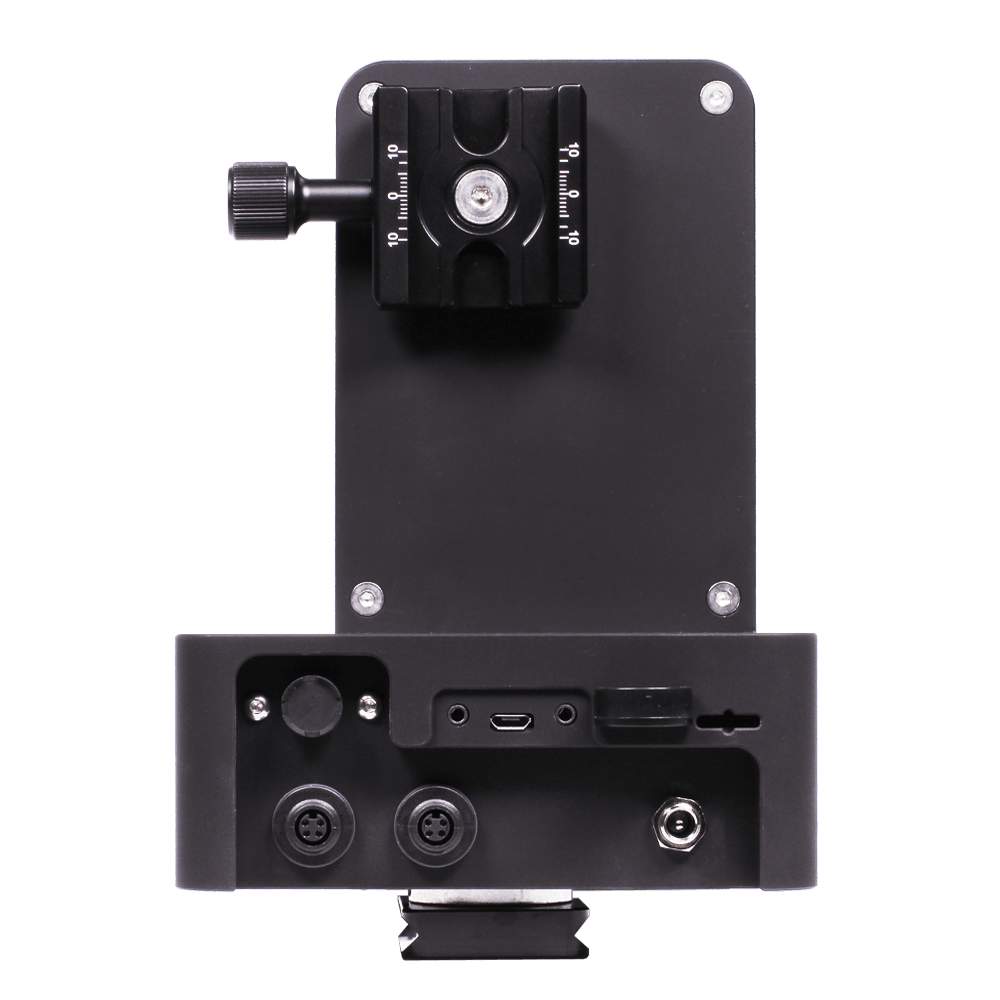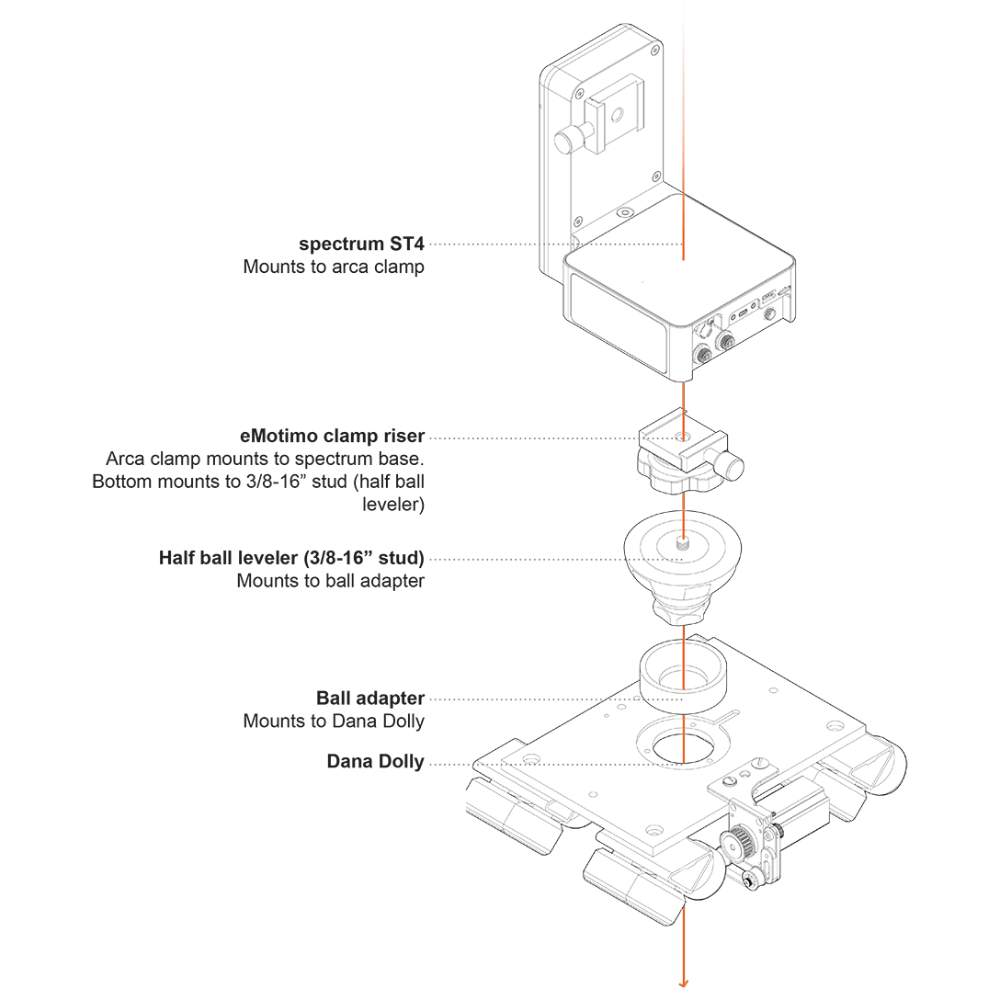 RENTAL: Spectrum ST4.3 Pro + Fz Motor + Dana Dolly Integration Kit with Case
Rent the Spectrum ST4.3 Pro + Fz Motor + Dana Dolly Integration Kit With Case Bundle by the day! Deposit required.
Price/Shipping: $140/day for the Dana Dolly combo + fixed non-refundable $75 shipping that includes UPS Ground outbound and UPS return labels with insurance. Due to shipping transit times and cost, rentals are only available to US customers in the lower 48 states. Rentals must be booked 5 business days prior to start of rental or additional shipping cost may required.
Duration: 3 Day Rental minimum. 2-week rental maximum. Contact us at sales@emotimo.com for longer term rentals. 
Rental begins the day after the rental is received/delivered.
Rental ends on the day it is dropped and scanned with UPS for same day pickup. Please note: 5pm drop off time is typical with most UPS stores. Rentals cannot end on a weekend or any other UPS non-business day.
Try before you buy: Renter can apply up to $420 (3 Day rental) towards the purchase of any Spectrum bundle.  Purchase must be made within 30 days of rental completion.
*Deposit: An upfront deposit for the full retail value of the rented gear is required. You will be refunded for the deposit after the gear has been returned to the eMotimo office. Please add the Spectrum / Dana Dolly Integration rental deposit here.
Overdue rental cost: You will be charged a flat day rate of $140 for every additional day beyond the term specified in your rental agreement.
Gear not returned/damages:  In the event that the equipment is not returned 2 weeks after shipment, the full value of the deposit will be retained. Damages due to negligent behavior will be replaced or repaired at the discretion of eMotimo at the expense of the renter. Missing items will be charged at their retail value.
Spectrum ST4 Pro + Fz Motor + Dana Dolly Integration Kit
With Case Bundle :

1) Spectrum ST4.3 unit.
2) Dana Dolly Integration Kit
3) eMotimo Heavy Duty L-bracket (camera / Fz motor mounting)
4) eMotimo Fz (focus) Motor
5) Vmount battery plate
6) uSD Card/Instructions
7) Arca compatible quick release clamp for tilt
8) Arca compatible plate for pan axis
9) PS4 DUALSHOCK®4 wireless controller
10) 24V AC power supply
11) CL-N3, CL-DC0, CL-S2 DSLR camera trigger cables
 Additional Rental Items:
Forward Back Adjustment Plate
100mm half-ball adapter from Manfrotto - Part No 500BALLSH with our Riser / Clamp Preinstalled.
USB i/o cable (On request)
What's not included:
1) Dana Dolly order at Adorama or B&H 
2) Tilta Nucleus M motors/controller/cables
3) Battery 
Movement: 4 unique axis of movement
Size: 7.35" x 7.3" x 5"
Weight of spectrum: 4.5 lbs.
Weight of Integrated LPlate with Fz Motor: 1.5 lbs.
Weight of Dana Dolly Integration Kit: 3.25 lbs.
Supports: 15 lbs.
Pan speed: 120 degrees/second
Tilt speed: 60 degrees/second
Slider speed: Up to 1 foot/second
Power: 12-24V. Minimum 2A. 3.5A preferred. Connector: 2.1mm x 5.5mm x 12mm circular barrel connector – center positive.
Power: 12-18 volt Standard V-Mount Battery
Spectrum ST4 instruction manual