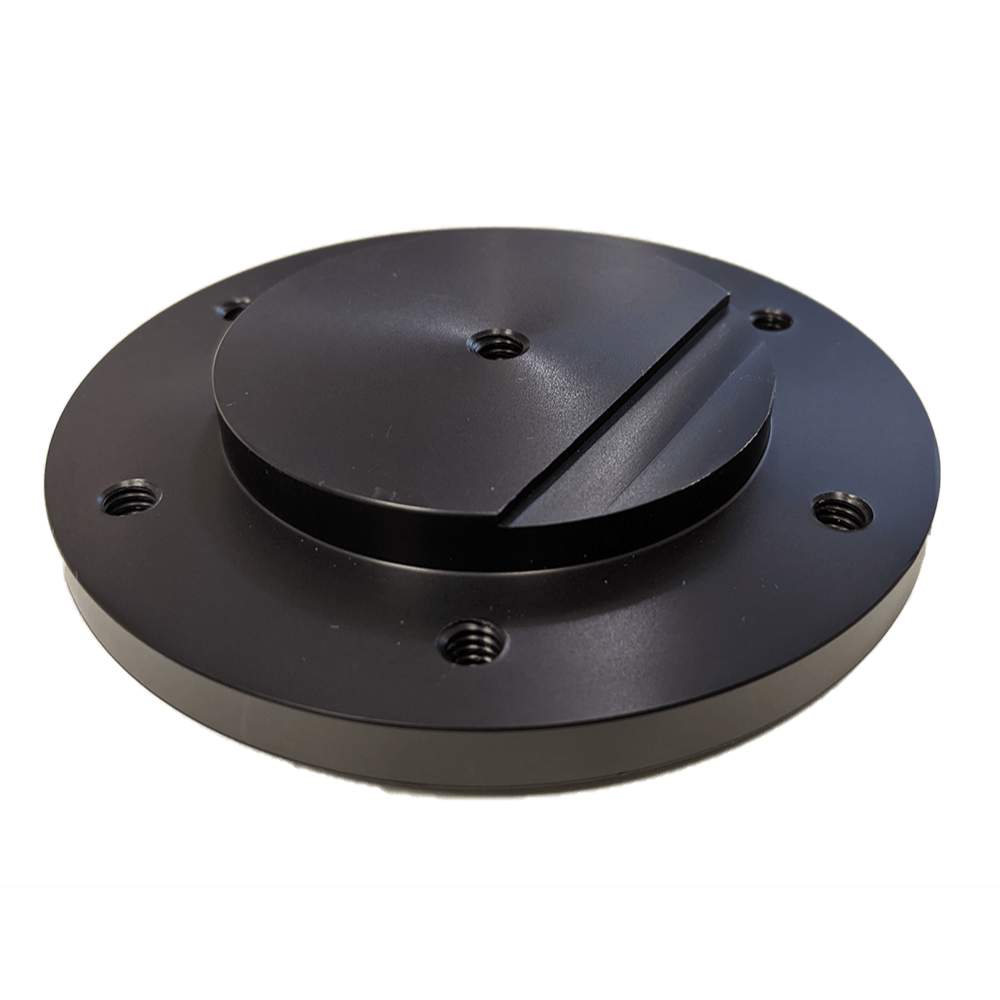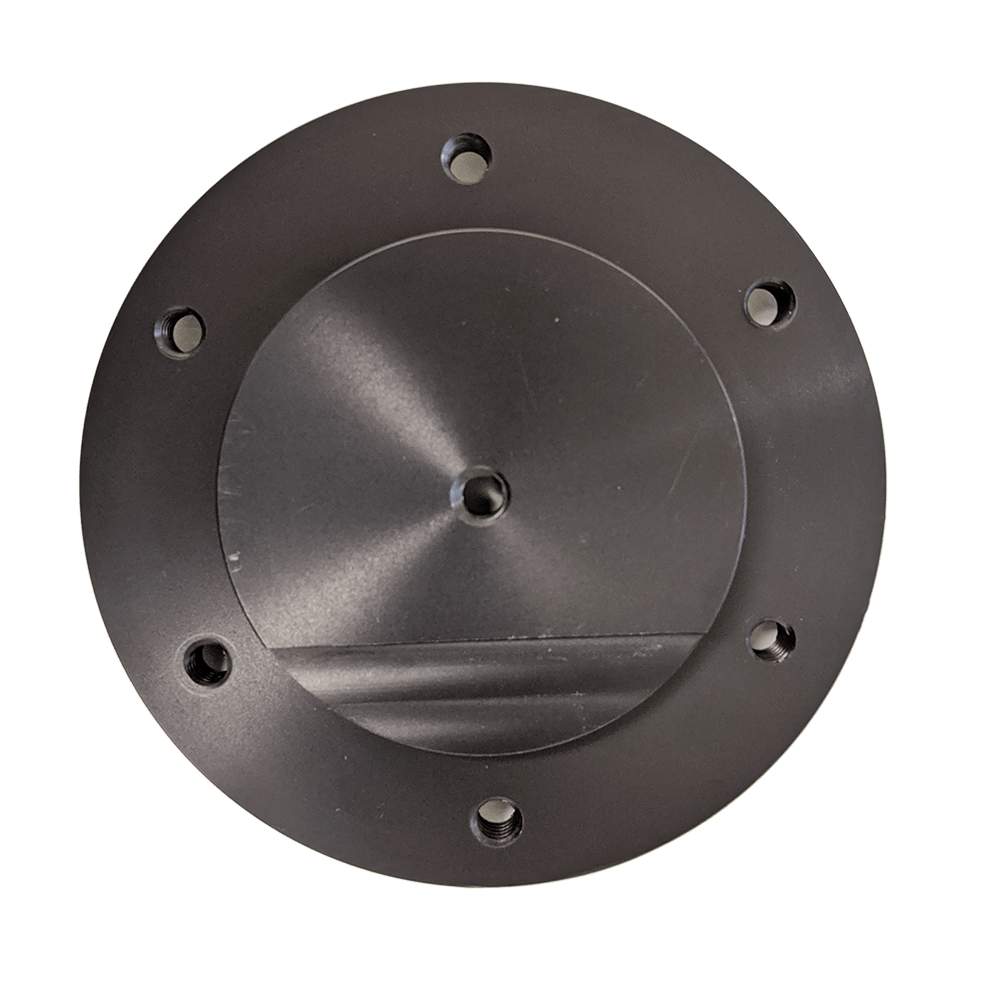 Mitchell Mount for Dana Dolly - Discount
This plate allows for the lowest possible mounting profile of an eMotimo Spectrum ST4 to a Dana Dolly.

This plate screws into the Dana Dolly carriage and enables you to mount up one of the DDC-50 clamps (not included) by using a single 1/4-20 screw.

Three mounting screws are included.
Note: This batch of Mitchell Mounts with 6 holes is discounted due to 3 imperfectly aligned holes. However, the remaining 3 holes (marked on backside) were properly machined and allow the unit to function as designed.