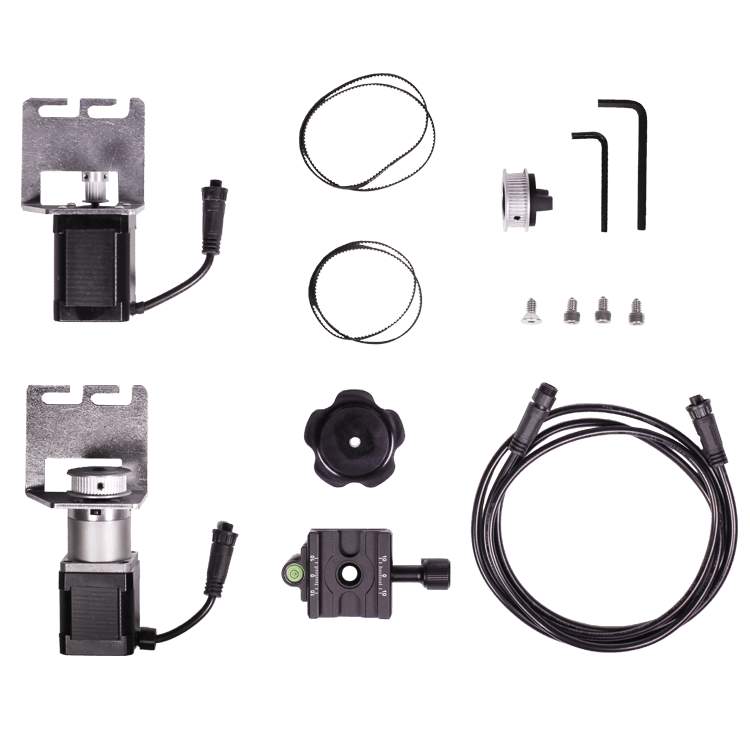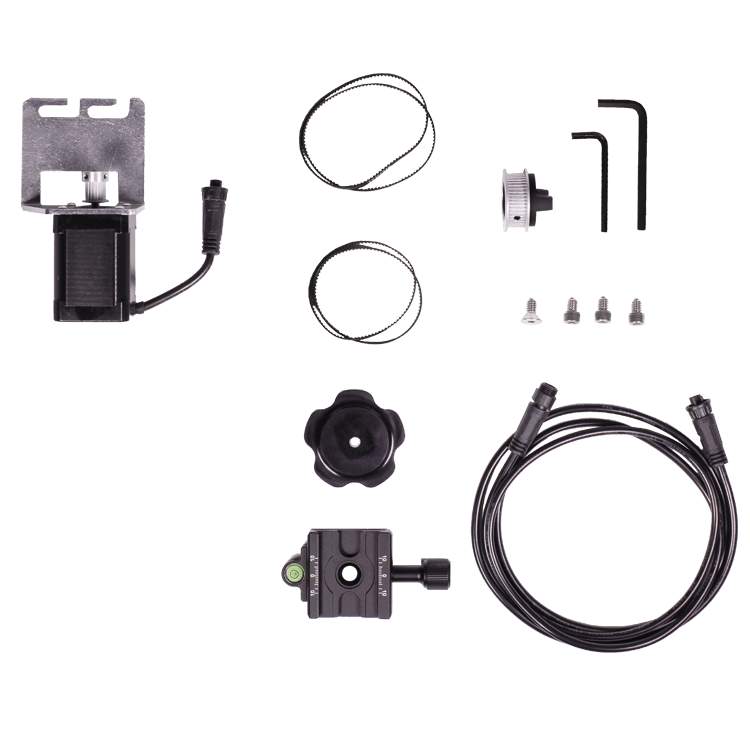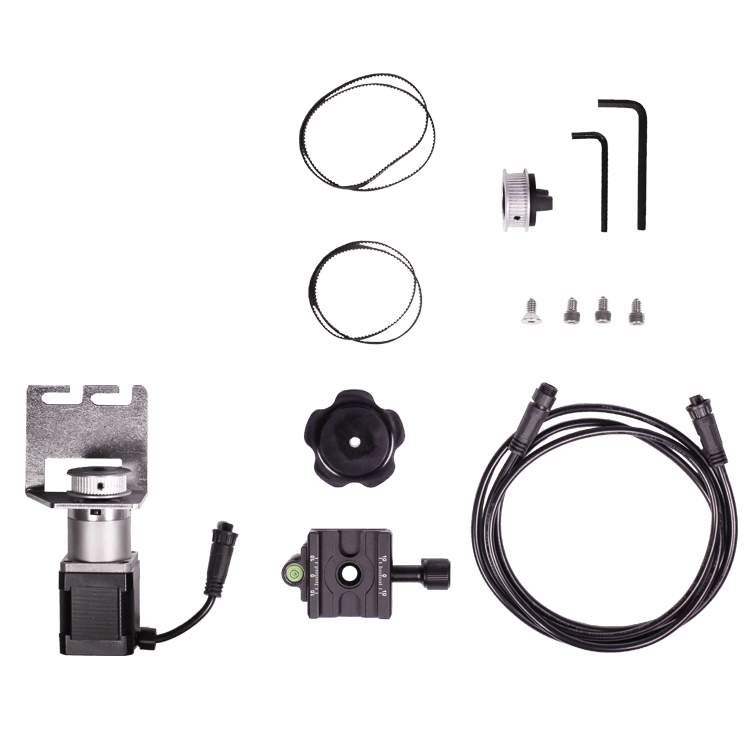 eMotimo Shark S1 Integration Kit
Already have a Spectrum and an iFootage Shark Slider S1? The eMotimo Shark S1 integration Kit includes everything you need to mount your Spectrum to your iFootage slider to create outstanding multi-axis shots.

Pick the direct drive motor if you plan on shooting level, or nearly level shots (10 degree angle at most) for interviews or timelapse.
Pick the 14:1 motor if you primarily shoot timelapse and want to be able to angle your slider.
Pick Both motors if you want to have both options!
eMotimo Shark S1 integration Kit includes:
Motor Pod: Direct Drive or 14:1 or both with drive pulley
Pulley Belt
Spectrum 5 foot Motor Cable
Driven Pulley for Shark Mounting Hardware
Arca Type Screw Clamp
Arca clamp Riser