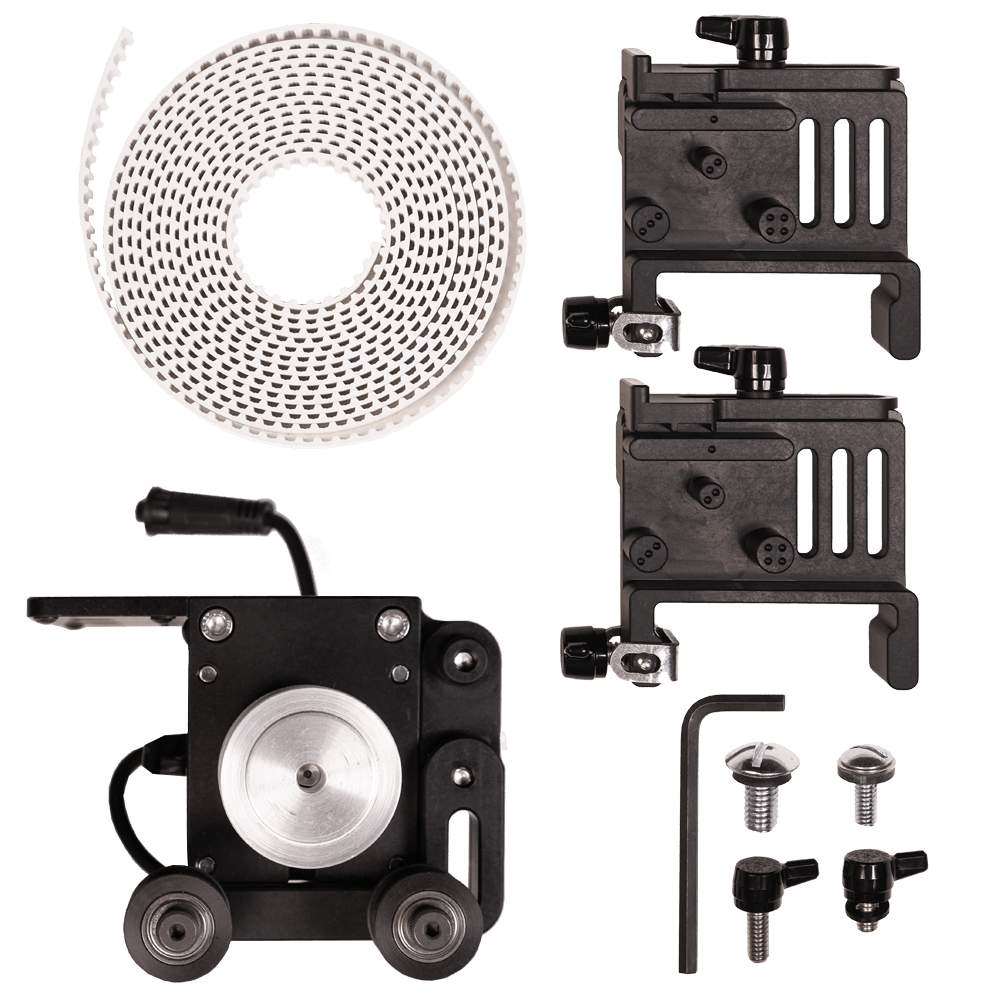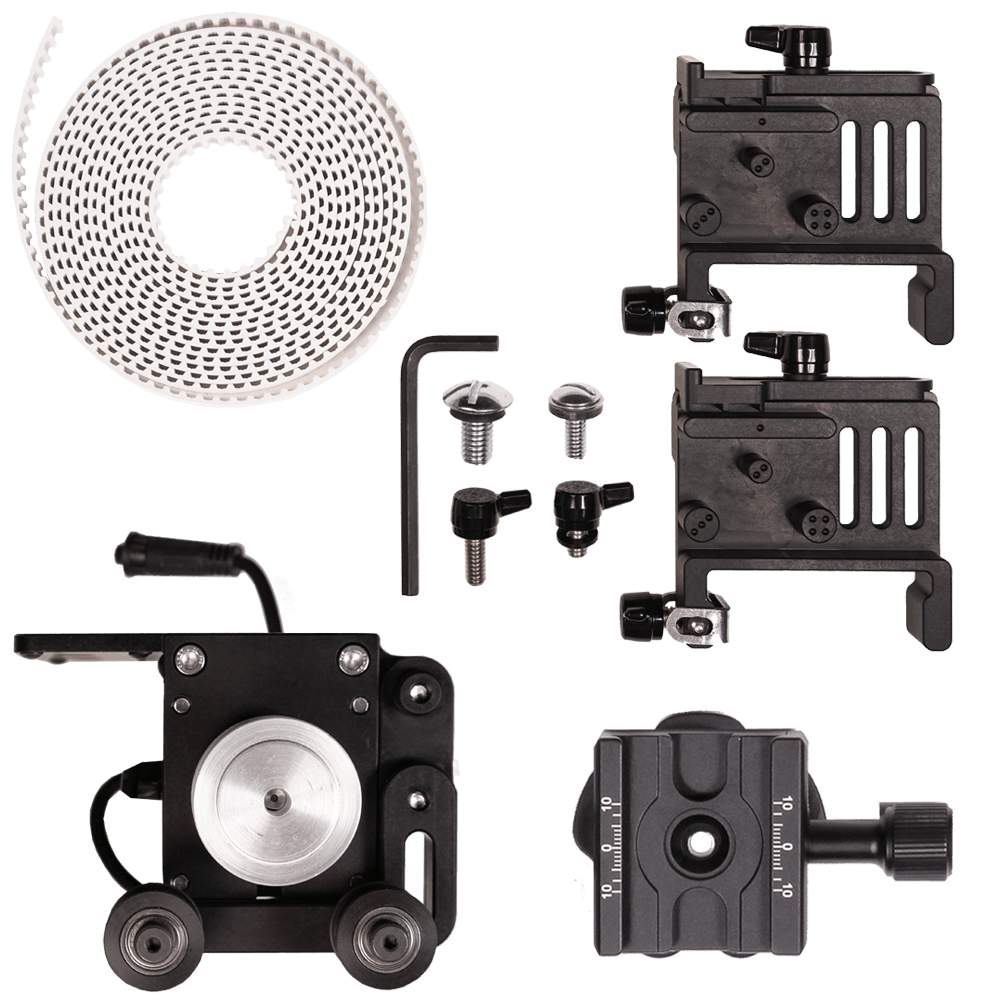 Dana Dolly Integration Kit
Already own a Spectrum ST4 and a Dana Dolly? The eMotimo Dana Dolly Integration Kit includes almost everything you need to motorize your Dana Dolly for your Spectrum. To motorize your kit, simply mount up the motor, belt clamps, belt, and your Spectrum.  
Note: Make sure you have a mounting solution for the Spectrum to Dana Dolly sled. (See below)

Includes:
Motor Pod with 21" Spectrum cable (plugs into the M3 port)
Two belt clamps / belt tensioners
11.5 feet of timing belt (plenty for a 10-foot run)
Optional:
Purchase with the Riser / Quick Release clamp. If you have the HW / solution to get a 3/8-16 stud on your Dana Dolly sled, you can screw this on and go.  We like the Manfrotto 500BALLSH half ball that fits into the 100mm Bowl included with most Dana Dolly kits.