For Animators
The eMotimo spectrum ST4 is a full-featured 4-axis controller with integrated pan and tilt control. Additionally it has two powered motor output typically paired with a slider and focus motors. It is accurate, repeatable, and supports cameras weighing up to 15lbs.
Simple
1) Mount you camera on the included LBracket.
2) Connect your computer directly to the spectrum ST4 via our USB connection cable
3) Power the ST4 with the included AC adapter
4) Using Dragonframe, connect to the eMotimo ST4
5) Setup moves through Dragonframe's ARC Motion interface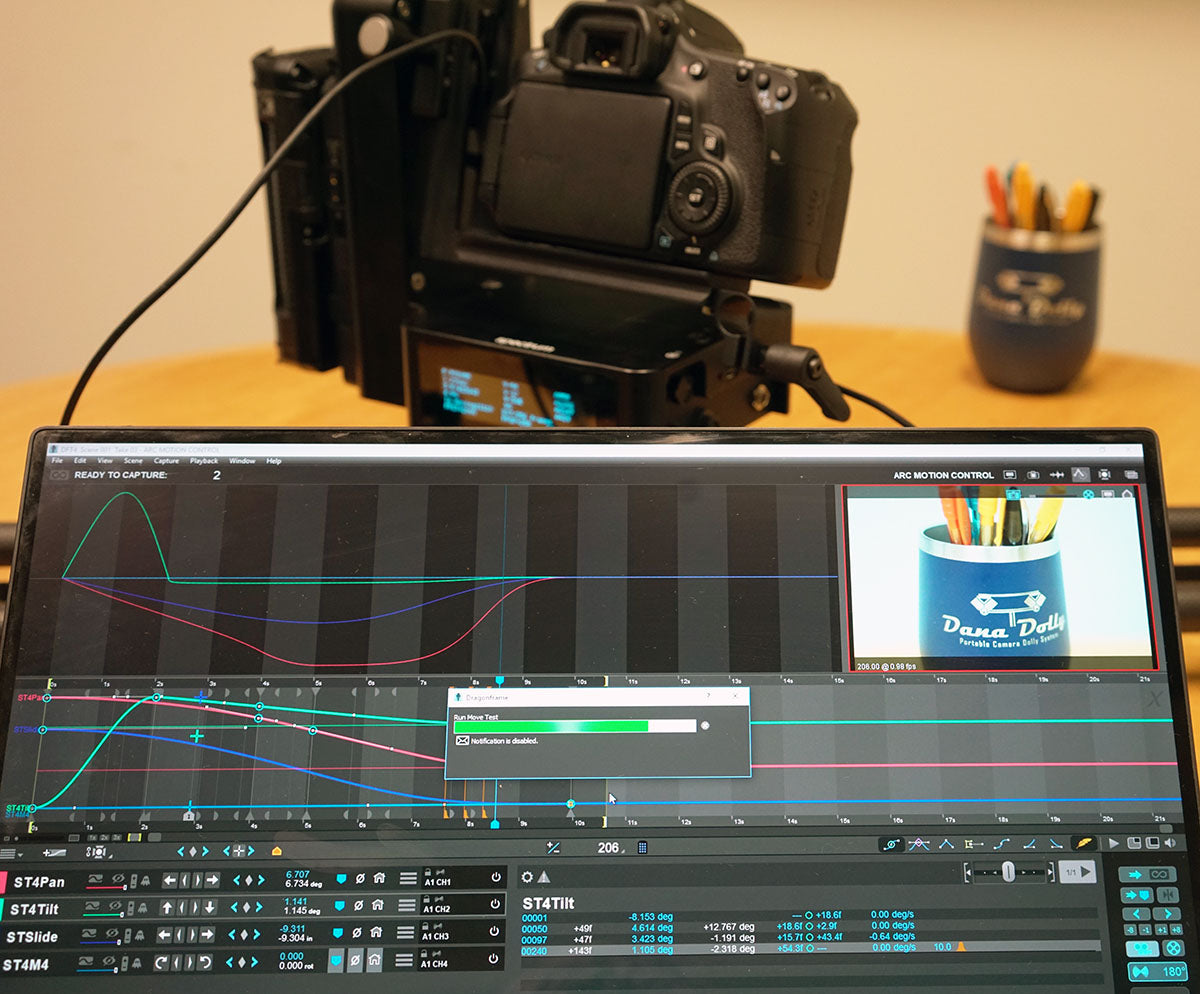 POWERFUL
The eMotimo spectrum is the first and currently only motion control to support Dragonframe's real-time interface without the DMC-16. Under the spectrum's CNC milled aluminum chassis is a fast 32-bit processor with 4 motion control co-processors with 256x microstepping, 2.0 AMP drivers.  All that jargon means:
 - We can drive motors up to 25 times faster than the DF moco interface that most 3rd party motion control relies on (greater than 500,000 steps per second)
-  No additional HW required to get moving.  No proprietary break out boxes.  No stepper drivers and stepper driver power supplies.  
- You can support any DLSR / lens combo you can dream up, or even move to mid-weight cinema cameras like REDs or Alexa Minis if the job requires it.
 - At 3275 steps/degree pan, 8682 steps/degree tilt, and 44461 steps/in with our fast motor on the linear stage, the ST4's accuracy and resolution is high enough for the most detailed macro work, but fast enough for real time previews.