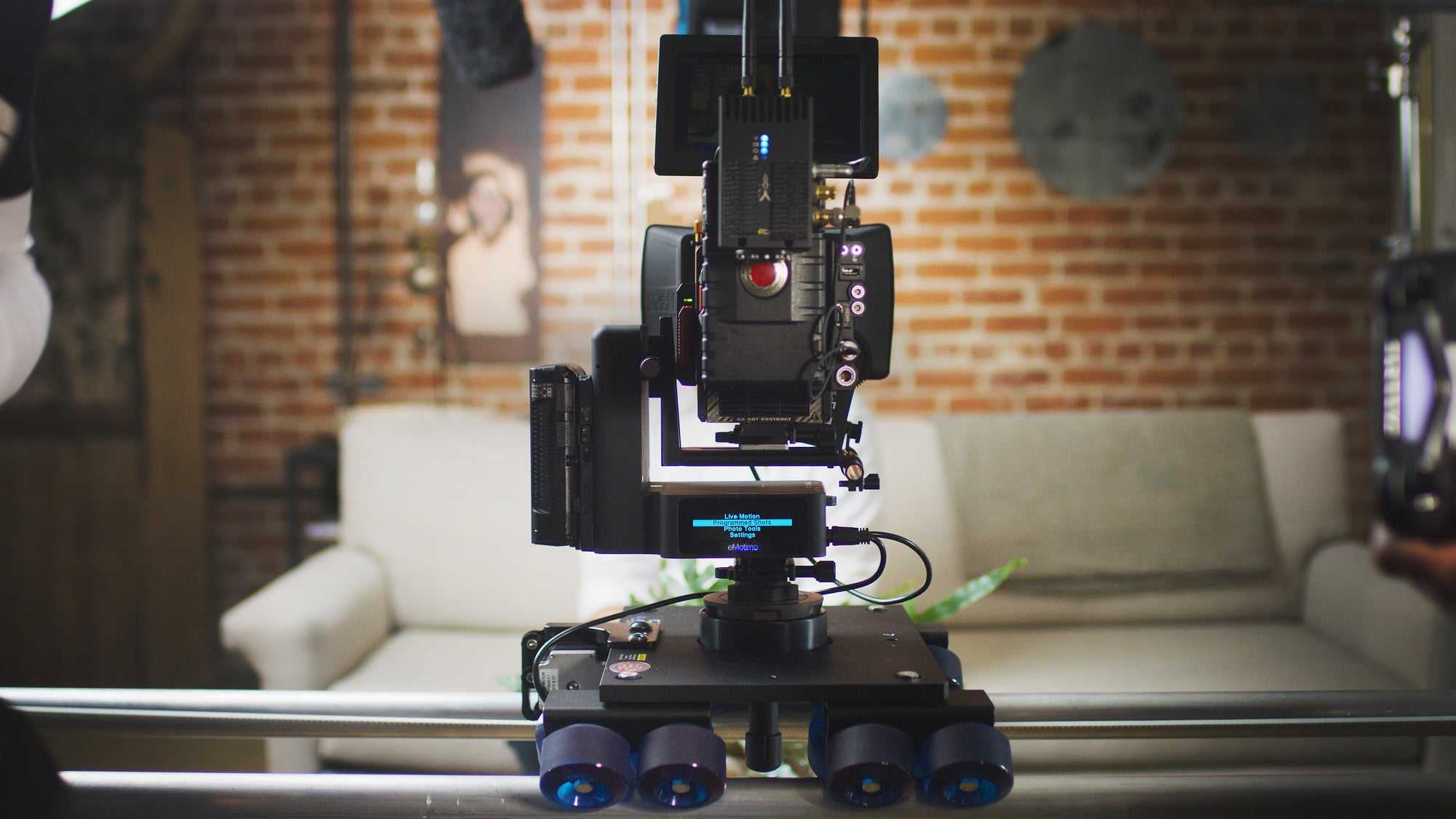 What can you shoot in a day?
Subheading
eMotimo spectrum ST4 / Dana Dolly Integration
Already own a Dana Dolly? Motorize it with the eMotimo spectrum ST4. This kit will get you up and running with a motorized 4-axis system. Shooting with heavy payloads? The spectrum / Dana Dolly integration supports up 15lbs for video moves (more than any of the other sliders we integrate with).
This kit is perfect for motorized interviews, tabletop product shooting, VFX, and time-lapse.