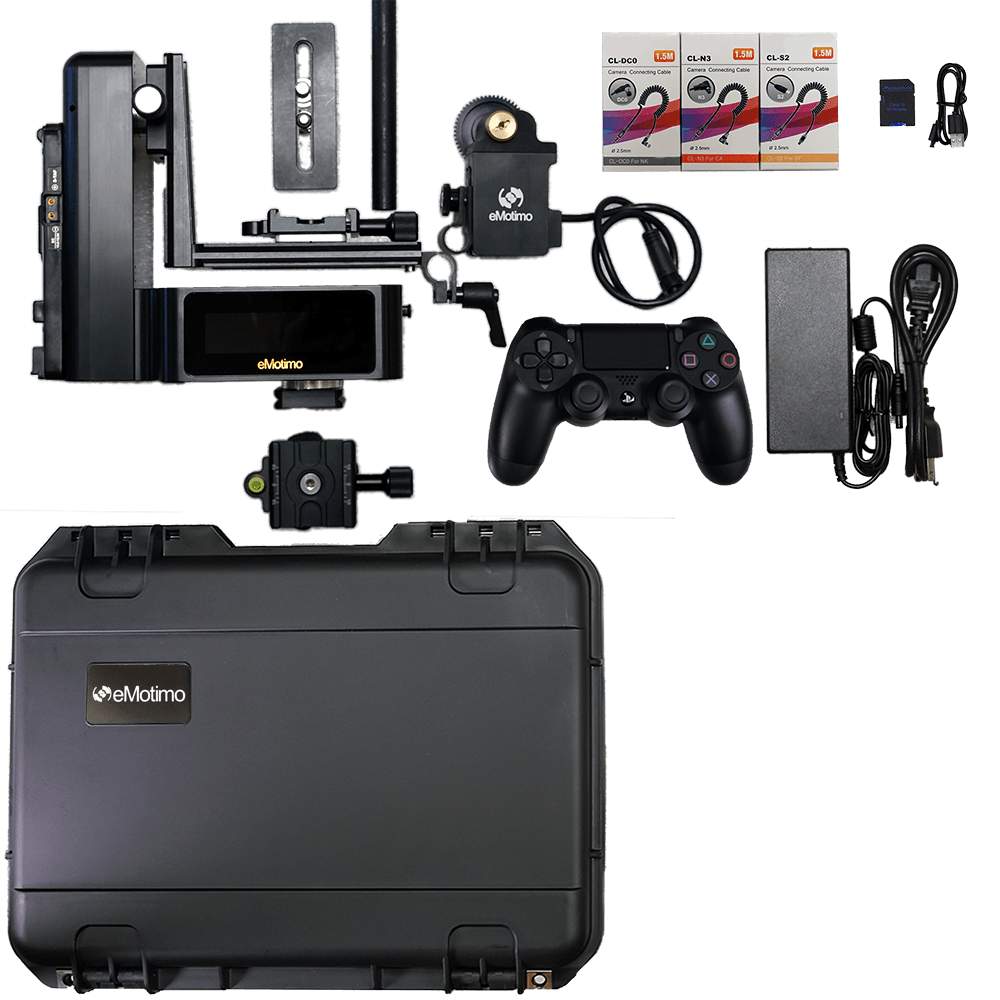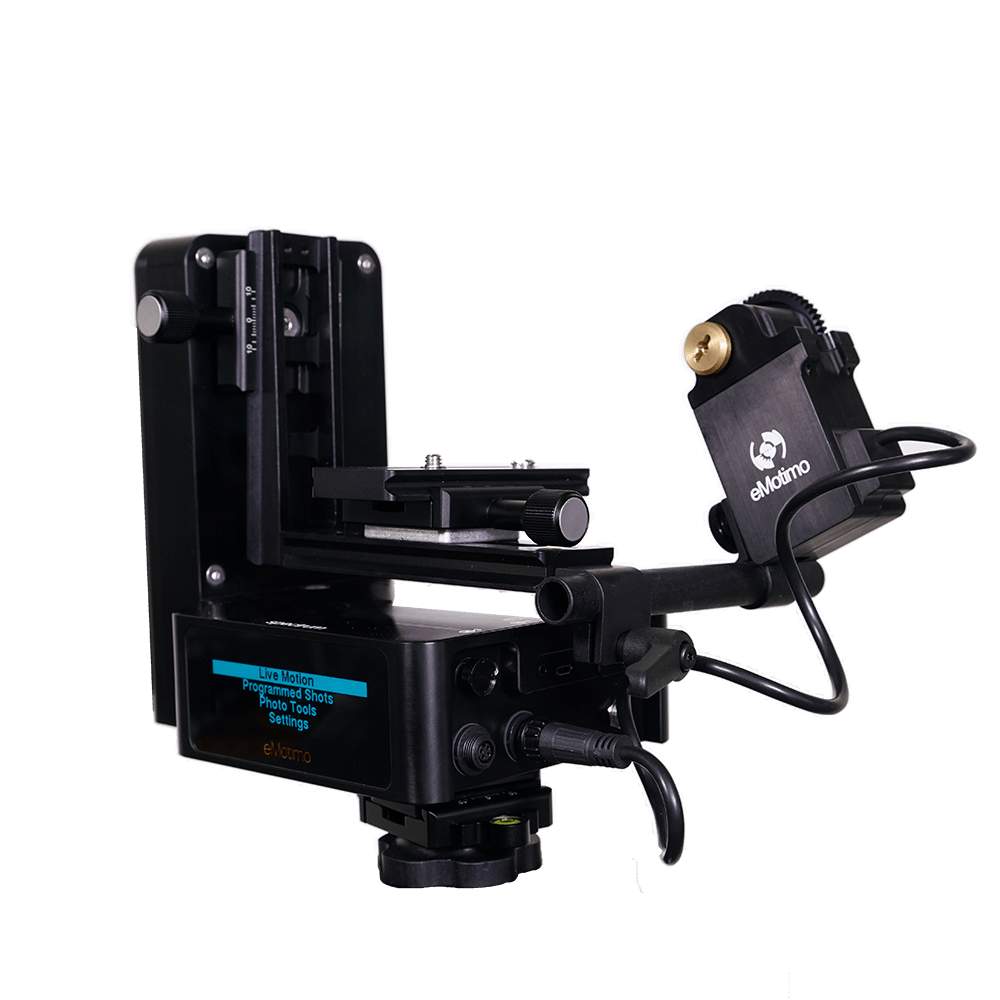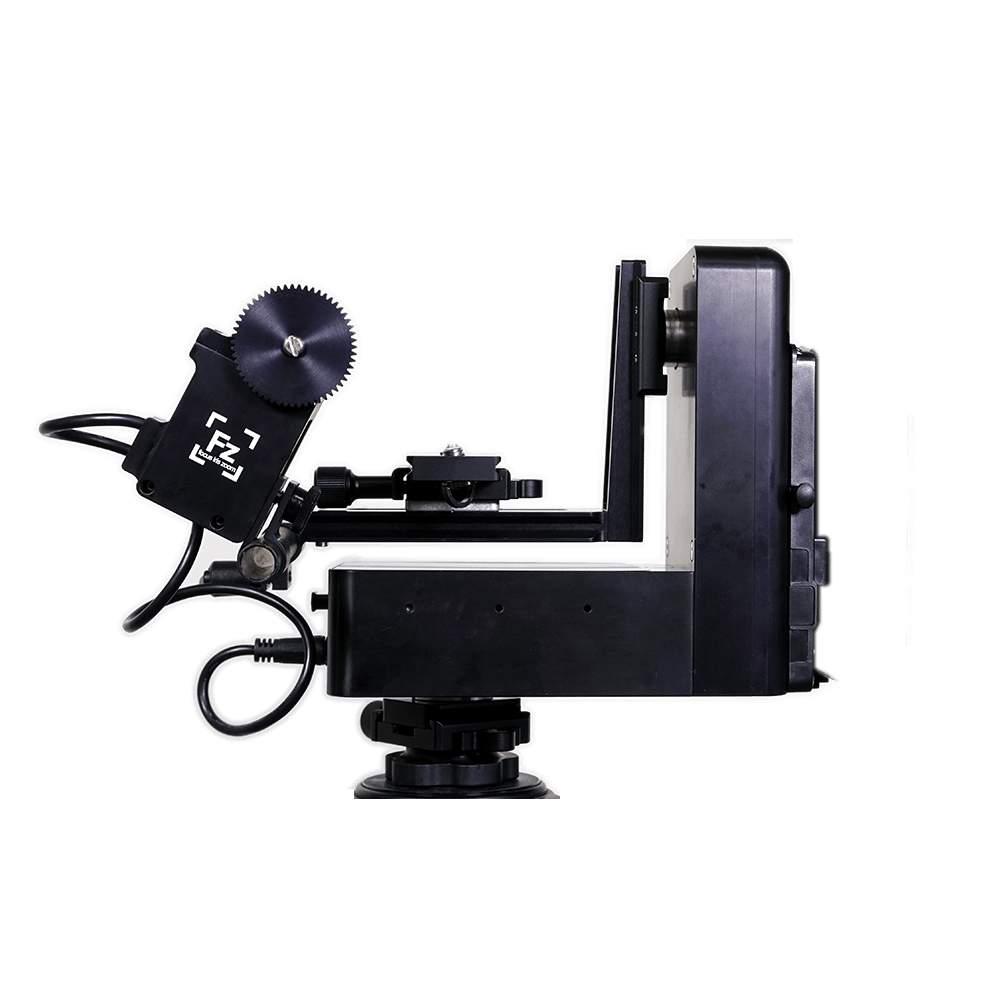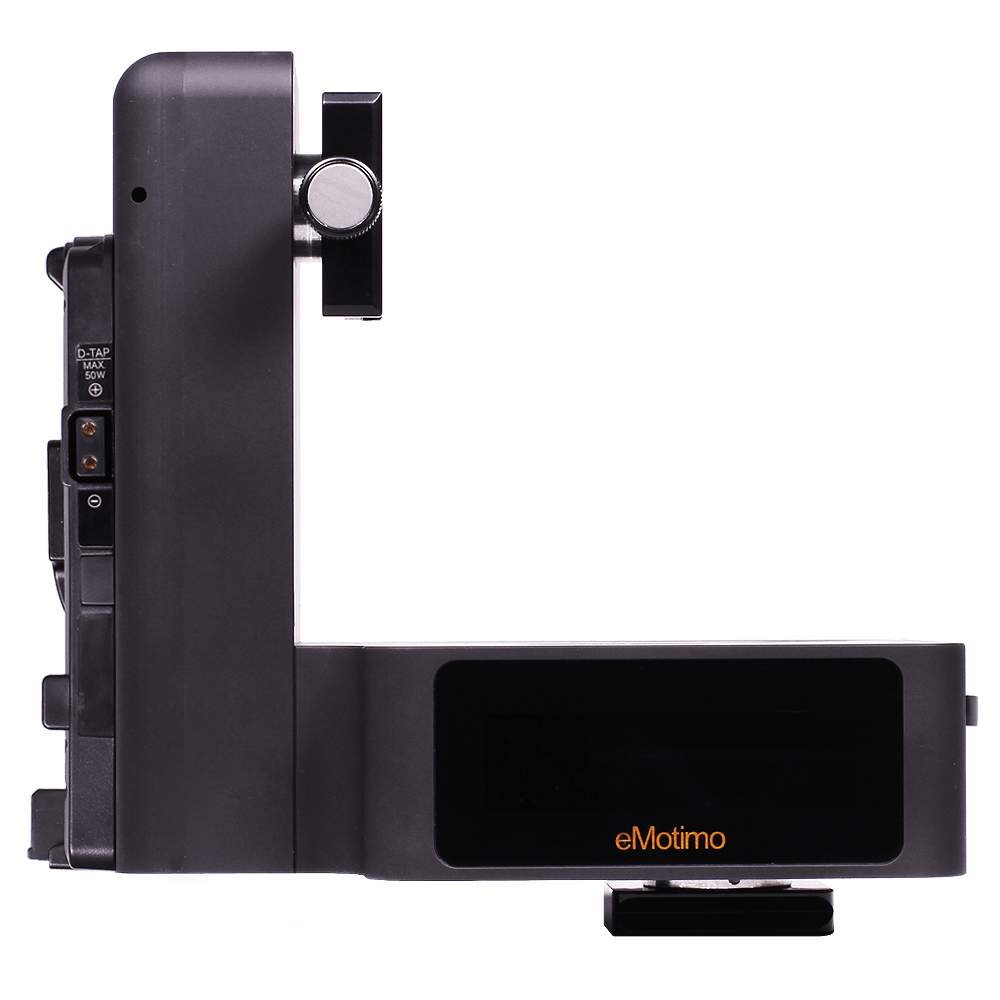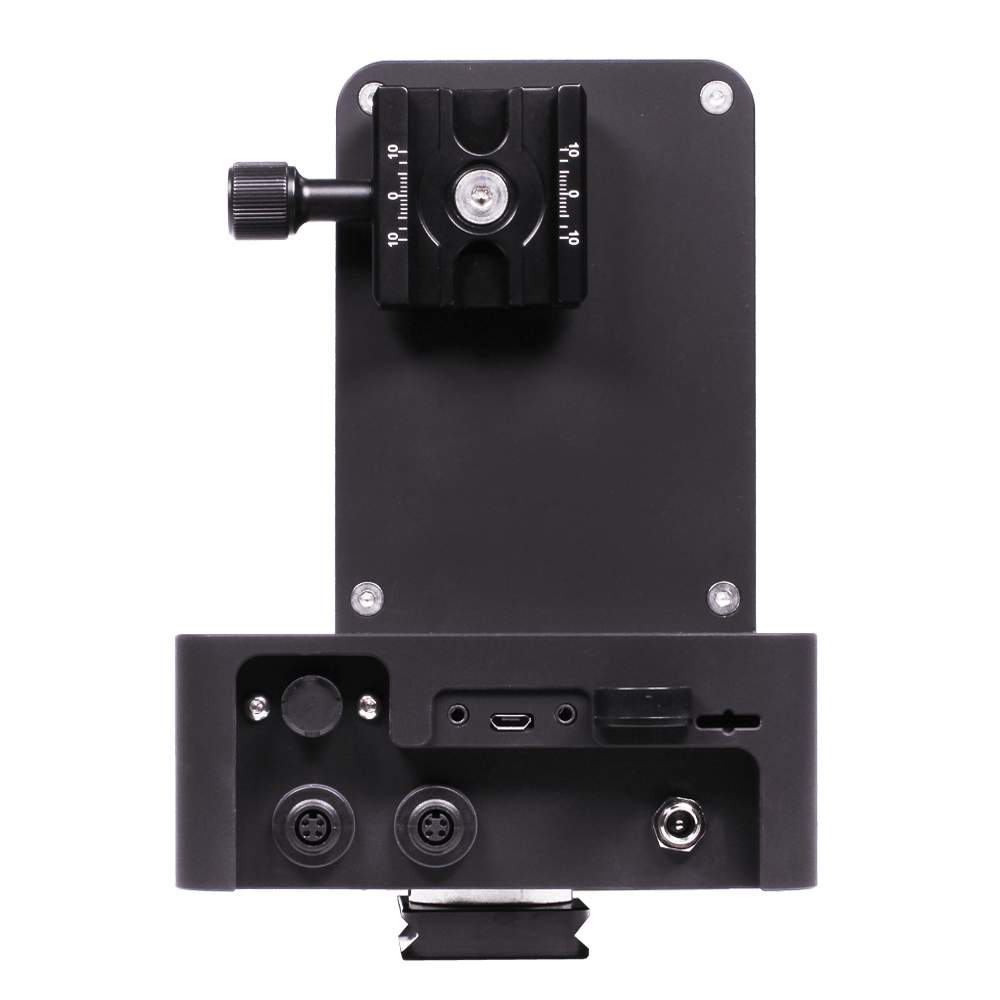 Spectrum ST4 + Fz Pro Bundle
Pan, tilt, and pull focus. This is perfect for shooting on a tripod or integrating to a slider you already have. More details on our product page.
What's Included
:
Spectrum ST4 4-axis motion control unit
eMotimo Heavy Duty L-bracket
Camera Forward/Back Adjustment with 100mm Plate
Battery Mounting plate (VMount or Gold Mount)
Fz Motor / Mounting Hardware
Large SKB Hardcase
uSD Card/Instructions
Riser/Arca Clamp for mounting on 3/8"-16 Stud
PS4 DUALSHOCK®4 wireless controller and charging cable
High Current 24V AC power supply
CL-N3, CL-DC0, CL-S2  DSLR camera trigger cables
Movement: 4 unique axis of movement
Size: 7.35" x 7.3" x 5"
Weight: 4.5 lbs.
Supports: 15 lbs.
Bulb Ramping: Yes, compatible with 3rd party solutions
Pan speed: 120degrees/second
Tilt speed: 60 degrees/second
Powering specs: 12-24V. Minimum 2A. 3.5A preferred. Connector: 2.1mm x 5.5mm x 12mm circular barrel connector – center positive.