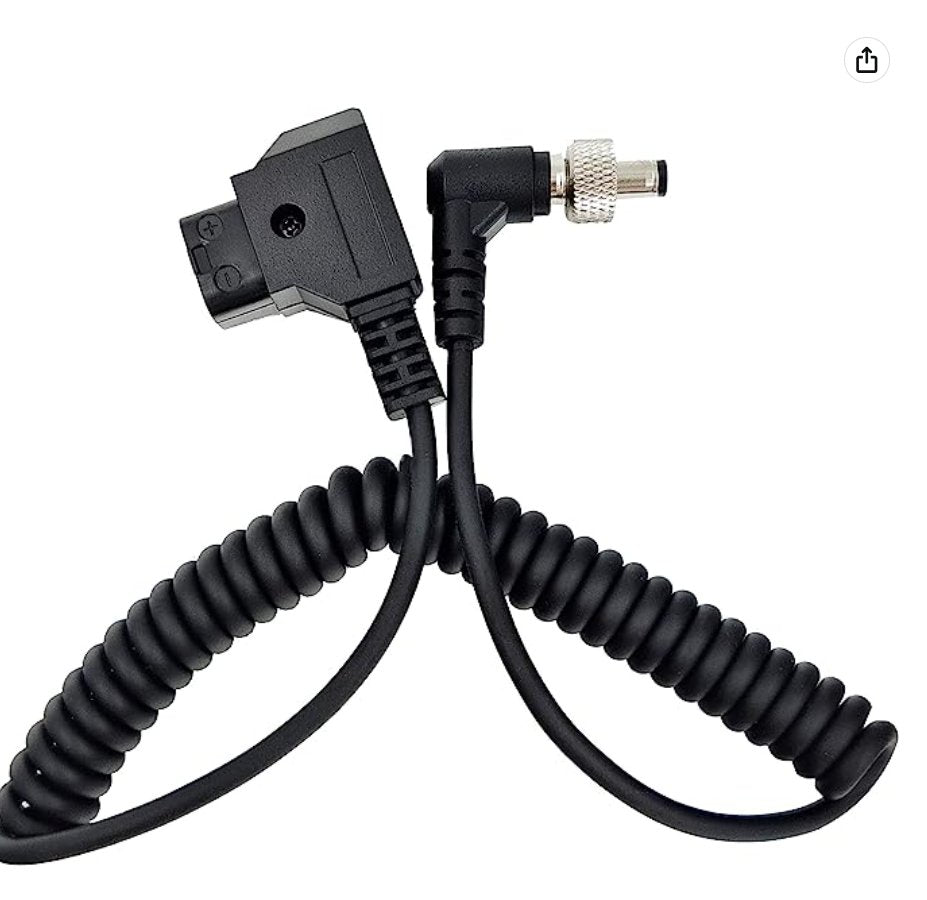 DTAP to Locking Barrel connector for ST4, ST4.3 and SA2.6
This is a DTAP to 2.1mm x 5.5mm barrel connector - center positive. The barrel connector is locking with a screw.
Plug A: D-tap Male - This connector enables and DTAP connection with a voltage of 12-24 volts to power the eMotimo ST4, ST4.3, or SA2.6.  As with all DTAP connections, take care with lining them up to avoid forcing them in the wrong.
Plug B: Locking DC 5.5x2.1mm - Center Positive On the ST4/ST4.3 or SA2.6 side, it is a 2.1mm x 5.5mm barrel connector with a locking nut on the to avoid accidental disconnection.
Length: about 9 inches when unstretched and 30 inches stretched.